Félicité du Jeu: The industry is losing talent as mothers leave the profession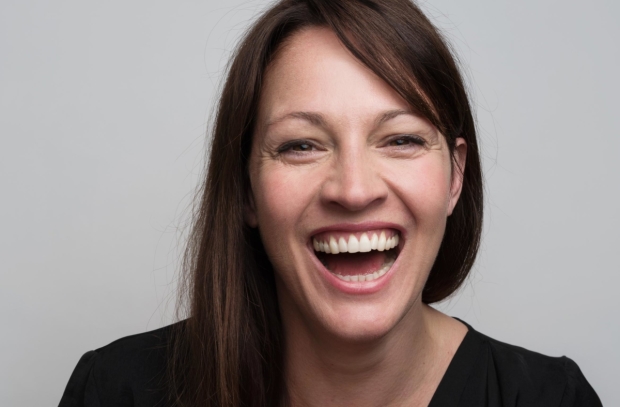 We have a meeting for you. My heart skips a beat in anticipation. Can you be off book?
No problem. I answer assuredly as my sleep-deprived mind spirals through the day ahead. Where will I manage to fit in the learning? A full night's sleep is a thing of the past and the audition is set around school pick-up time. I make a rapid calculation: three hours of childcare at best. How much will the audition expenses be on top? Will I suit the part? I look at the character description, a familiar anxiety tingles my stomach – I am a good decade older, how am I going to pull that one off? Still I go for it. I agree because at the root of it all is a deep love for this job which increasingly feels like a monkey on my back.
More and more in this time of instant communication, auditions are held at incredibly short notice. Not only is there hardly time to prepare, but for mothers it is an organisational nightmare. As for touring productions, when your children are at school and there is no family backup, it's simply an impossibility.
Childcare concerns have to be concealed
One thing is for certain though, childcare concerns have to be concealed. Mentioning the taboo 'childcare' in an audition can play against you and give the impression you are not committed to the job.
Being a mum and an actress is an act of resistance; having a child in any profession often is. Every step of the way, the flag is raised: family or career?
With acting there is no social protection, no maternity leave and rarely career longevity. How many actresses have I seen stuck? Breastfeeding on the sly and biting their tongues. As a mum and a self-employed actress, theatre wages barely cover childcare and despite it being the main financial obstacle, tax relief cannot be claimed for it.
As many mothers leave the profession the industry is losing talent
Unless you are one of the few with a steady stream of offers, acting becomes a passion project that must be weaved into a patchwork of school runs, afterschool activities and side-earning jobs. Artistic work is inevitably irregular but the insecurity once children are in the mix can take its toll. The industry is losing talent as many mothers leave the profession.
To do something about it, I took matters into my own hands and set up Pepperbox Theatre. Pepperbox Theatre is a company determined to redress gender imbalance but more importantly to hire mothers and to hire women over 35 who are an under-represented age bracket.
I have written, fully crowdfunded and produced SPIKED, a play about mothers and their aspirations. I'm happy to say the production is written, directed and designed by mothers, and will be performed by three wonderful women in their prime at the Pleasance this April.
Change is happening and there are brilliant campaigns to support actresses, such as Parents in the Performing Arts, Mothers Who Make and structures like the Actors' Children's Trust but there is a long way still to go. Tax relief should be reviewed, educational flexibility brought forward, and the stigma against mothers removed. We must work together to raise awareness of the lack of support for parents in the performing arts. Performers and artists hold a mirror to their society but I believe society needs to do more to help support their artists.
Spiked runs at the Pleasance Theatre from 16 to 28 April.