UK writers dominate Susan Smith Blackburn playwriting prize shortlist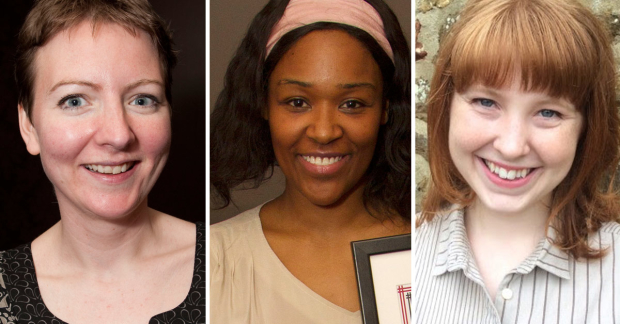 The finalists for the Susan Smith Blackburn playwriting prize for 2016-17 have been announced.
The ten-strong list is dominated this year by UK writers, with names such as Zinnie Harris, Charlene James, Somalia Seaton and Charley Miles making the final cut.
The Susan Smith Blackburn Prize is a major international prize for women playwrights and has been taking place for 39 years. The winner is awarded a cash prize of $25,000 and a signed print by artist Willem de Kooning. Each of the additional finalists will receive an award of $5,000.
The judges for the prize include director Maria Aberg, actor Nina Sosanya, writer and dramaturg Jenny Worton, director Evan Cabnet, actor Sarah Paulson and playwright and director Robert O'Hara.
The prize is named after the American actor and writer Susan Smith Blackburn. Past winners of the prize include Lynn Nottage, Annie Baker and Lucy Kirkwood.
The full list of finalists is Clare Barron (US) for Dance Nation, Zinnie Harris (UK) for This Restless House, Amy Herzog (US) for Mary Jane, Charlene James (UK) for Cuttin' It, Charley Miles (UK) for Blackthorn, Dominique Morisseau (US) for Pipeline, Lizzie Nunnery (UK) Narvik, Somalia Seaton (UK) for Fall of the Kingdom, Rise of the Foot Soldier, Jen Silverman (US) for The Moors, Penelope Skinner (UK) for Linda.
The winner will be announced on 6 March in New York.
Watch our interview with finalist Charley Miles on Blackthorn