Catherine Love: International ideas benefit audiences everywhere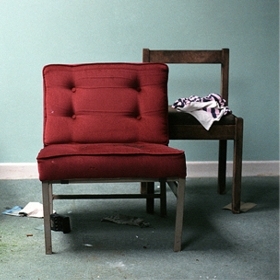 While the quality of Britain's cultural exports is often celebrated, usually when we talk about British theatre travelling abroad we are talking about the big, headline shows. We shout about One Man, Two Guvnors or Matilda on Broadway, but less is known about the smaller performances that regularly venture beyond national borders. Away from the bright lights and big names, what else might cultural exchange have to offer?
This is right at the fore of my mind at the moment, as I spend a few days working at the caravan showcase down in Brighton. Taking place every two years as part of the Brighton Festival, caravan is an international showcase of English performance, presenting a curated range of shows to delegates from all over the world. The aim of the showcase is to nurture new relationships and create future opportunities for this English work to travel abroad.
But, as caravan's co-director Gavin Stride is keen to emphasise, it's not just about selling English shows across the globe. Rather than taking the hard sell approach, caravan hopes above all to cultivate conversations. In a world where so much seems to revolve around economics and hard, inflexible numbers, it's refreshing – and, in a way, quite extraordinary – to see a group of people gathered together with the primary aim of talking about ideas rather than about money.
Of course, the desire is that some of these conversations will result in the shows getting programmed abroad. But the relationships that are built across borders as a result will often produce more meaningful partnerships, in which more is exchanged than just a single show parachuting into a different country for a few days.
This might all sound like an industry concern, and in many ways it is. But ultimately it is audiences who stand to benefit from the creative possibilities opened up by international exchange. As well as raising the reputation of homegrown work around the world, getting artists out of the UK enables the flow and transfer of ideas from culture to culture – hopefully resulting in more informed, more imaginative, more exciting theatre, for audiences both here and around the world. That, surely, can only be a good thing.
And if you happen to be in Brighton over the next two days for the Festival, some of the performances in the showcase are also open to the public and are well worth catching if you can. Today, Action Hero trade elaborate insults for five hours in durational performance piece Slap Talk, while tonight Still House's acclaimed dance theatre piece Ours Was The Fen Country is on at the Brighton Dome Corn Exchange. Closing the showcase tomorrow night, meanwhile, is Sleepdogs' The Bullet and the Bass Trombone, which inventively collides music and storytelling.