BBC announce 2016 Shakespeare Festival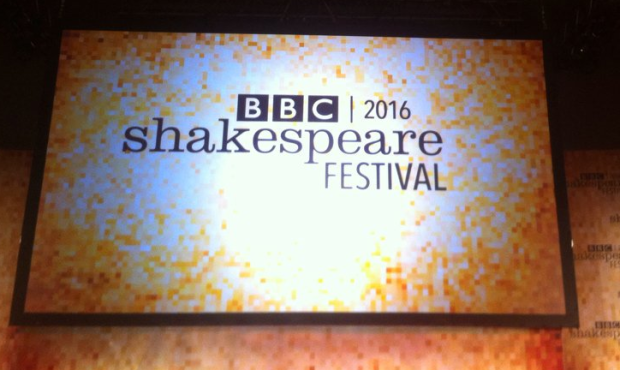 The BBC has today announced its plans to mark the 400th anniversary of Shakespeare's death including the line-up for BBC Two's Shakespeare Live! From the RSC.
The programme, hosted by David Tennant, will be broadcast during the weekend of Shakespeare's birthday in April. Directed by RSC artistic director Gregory Doran, the cast will include Judi Dench, Ian McKellen and Joseph Fiennes.
Tennant appeared at the launch of the festival at the BBC Broadcasting House in London and explained how his first experience of Shakespeare was in his school gym. 'I thought Touchstone was the coolest man alive." He added: "These characters in [Shakespeare's] stories are catnip for actors… Shakespeare Live! is a kind of variety bill. We've got some of the greatest classical actors around. Judi Dench will be there, Ian McKellen will be there. Live performance is what Shakespeare is all about."
Further highlights of the celebration include BBC Two's The Hollow Crown: The Wars of the Roses featuring a wealth of talent including Benedict Cumberbatch, Keeley Hawes, Sophie Okonedo, Sir Michael Gambon and Judi Dench. As previously announced, Matt Lucas, Maxine Peake and Elaine Paige will star in A Midsummer Night's Dream on BBC One.
Sam Mendes, who is executive producer on Hollow Crown, took to the stage at BBC Broadcasting house to explain how "unbelievably proud" he was of the series. "When I was doing Bond, I was stuck in Mexico and getting daily updates from Hollow Crown… Benedict Cumberbatch gives a great performance of Richard III. It's been made unbelievably well by Dominic Cooke "
The festival will also feature new Radio 3 dramas inspired by the life and work of Shakespeare. Naomi Alderman's The Wolf in the Water will imagine what became of Shylock's daughter Jessica from The Merchant of Venice, and Ian McDiarmid will take on the title role in a new version of King Lear. Radio 4 listeners will hear Tim Piggott-Smith play Julius Caesar in a new three-part production.
Back on BBC Two, David Mitchell will play the bard opposite Liza Tarbuck as his wife and Harry Enfield as his father in Ben Elton's comedy Upstart Crow. Horrible Histories returns to CBBC with a special episode about the life and times of Shakespeare.
Best Bottoms in the Land will broadcast on BBC One English Regions and follows the RSC's production of A Midsummer Night's Dream: A Play for the Nation as it tours the UK, with professionals joined by local amateur theatre companies.
Shakespeare fans around the world will be able to join in the celebrations with Shakespeare Day Live on April 23. Hosted in Birmingham and co-curated by the BBC and British Council, the initiative will bring together interpretations of Shakespeare's work in one digital space for audiences around the world to experience.
Talking at the launch, Gregory Doran said: "Shakespeare is for everyone so we want as many people as possible to have a chance to experience his work this year.
"We are thrilled to collaborate with the BBC in a fantastic initiative to bring Shakespeare's legacy to audiences all over the UK."
In some of the more 'quirky' offerings, daytime soap opera Doctors will offer storylines 'inspired by a Shakespearean Sonnet', and a new online guide 'ShakespeareMe iWonder' will 'let the user find a perfect Shakespeare emoji quote to fit their mood'.