Award-winning musicals on tour across the UK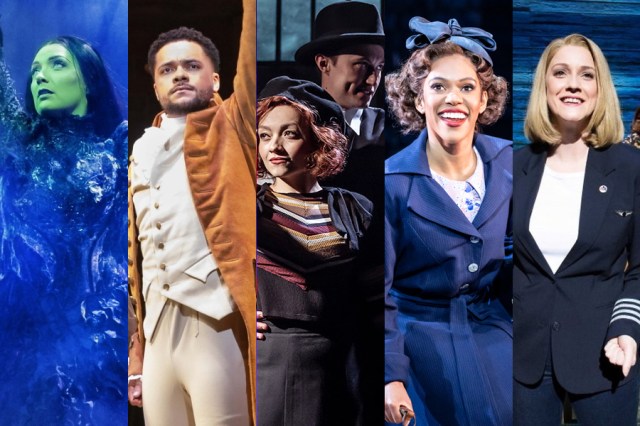 There are a plethora of celebrated musicals easing on down the road over the next year or so and we thought it might be useful to assemble a list of award-winning gems for you right here on WhatsOnStage.
For the purpose of this article, we've selected titles or performers that have previously triumphed at either the Tony, Olivier or WOS Awards.
How many will you be attending in your hometown?
42nd Street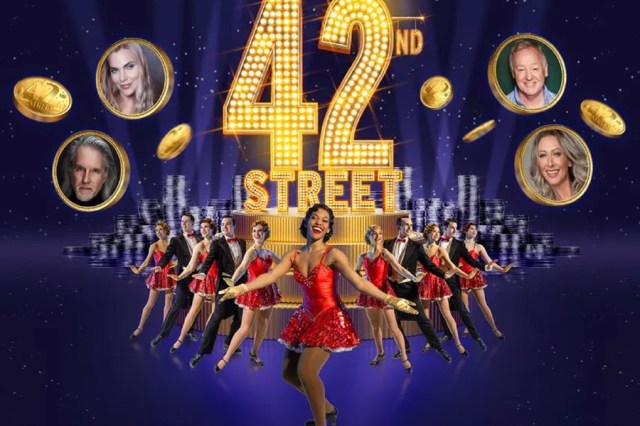 Come and meet those dancing feet at your local theatre! This quintessential Broadway musical, which explores the trials and tribulations of mounting a show on the Great White Way during the height of the Great Depression, was crowned Best Musical at both the 1981 Tonys and 1984 Olivier Awards. Under the direction of Jonathan Church, the new revival picked up great notices in Leicester and London, and now hits the open road.
On tour until 4 May 2024
Disney's Aladdin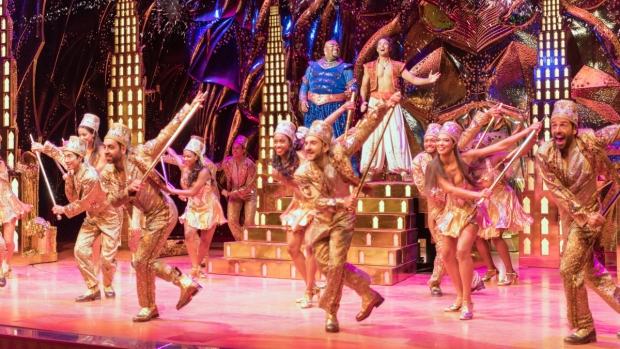 Not only does the "shining, shimmering, splendid" stage adaptation of Disney's Aladdin feature the multi-Grammy and Oscar-winning score by Alan Menken, Howard Ashman and Tim Rice, but the original Broadway premiere also earned James Monroe Iglehart his first-ever Tony Award for his formidable portrayal of Genie. And for the first time ever, the production is packing its magic carpet and heading out on tour across the UK, opening at Edinburgh's Playhouse Theatre this October ahead of a festive season at the Millennium Centre in Cardiff.
On tour from 24 October
Annie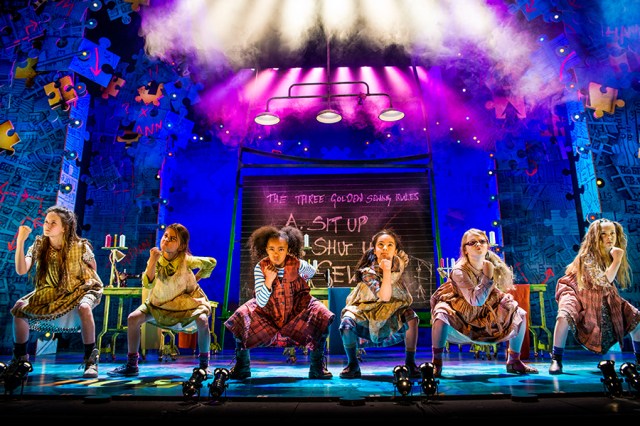 Maybe far away or maybe real nearby? Everyone's favourite singing orphan managed to scoop a whopping seven Tony Awards (including Best Musical) back in 1977 and she's proving as popular as ever! Annie is a bona fide crowd-pleaser… and you can bet your bottom dollar on that!
Currently on tour until 25 November
Blood Brothers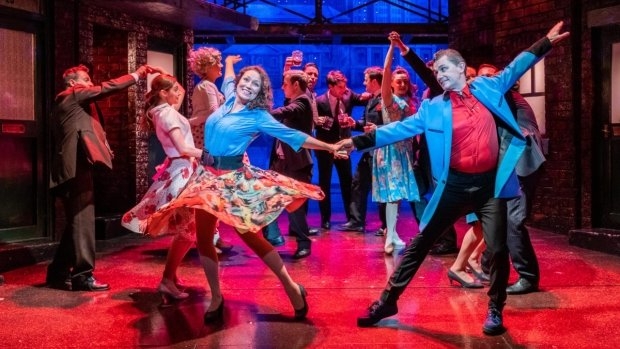 Willy Russell's seminal tale of two Liverpudlian twins separated at birth won the Olivier Award for Best New Musical back in 1983 and it features such classics as "Tell Me It's Not True" and "Marilyn Monroe".
Currently on tour until 7 October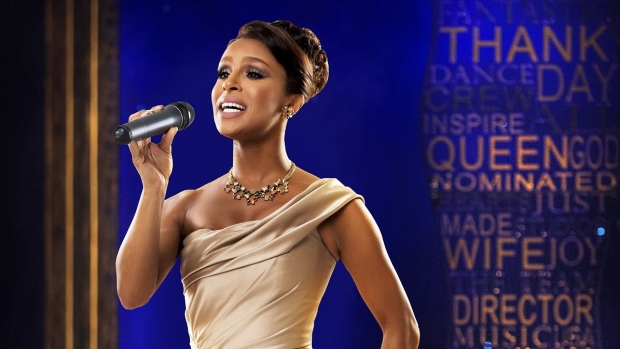 The stage adaptation of the Whitney Houston-led thriller The Bodyguard – infused with all her greatest hits from "I Wanna Dance with Somebody" to "I Will Always Love You" – took home the 2013 WhatsOnStage Award for Best New Musical. It's now back touring the country.
Currently on tour until 30 December
Bonnie and Clyde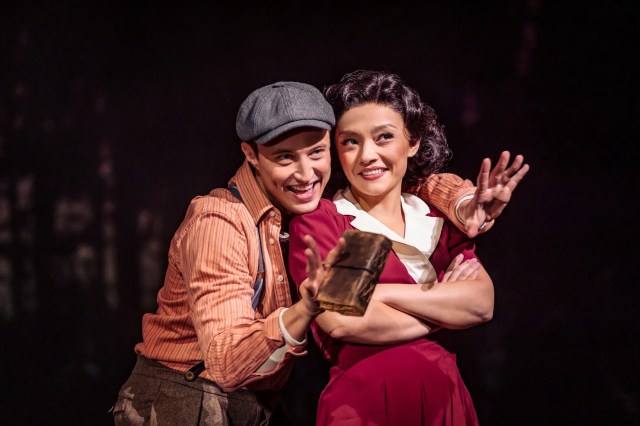 Following two spells in the West End and a WhatsOnStage Award win, this musical, based on the story of two outlaws who become infamous celebs, is ready to "Raise a Little Hell" on tour. Casting hasn't been revealed, but if you're a fan of roof-raising shows, this is one for you.
On tour from 22 February 2024
Come From Away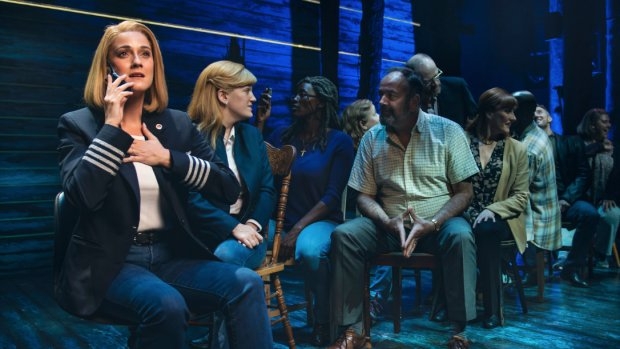 Winner of Best New Musical at both the Oliviers (2019) and WhatsOnStage Awards (2020), Come From Away has warmed the hearts of countless audiences at the Phoenix Theatre and is gearing up to launch its first-ever UK and Ireland tour at Leicester's Curve next year. Celebrating the generosity of spirit of the people of Gander, who took in stranded travellers from across the globe during the aftermath of 9/11, the musical is a must-see for 2024.
On tour from 1 March 2024
The Drifters Girl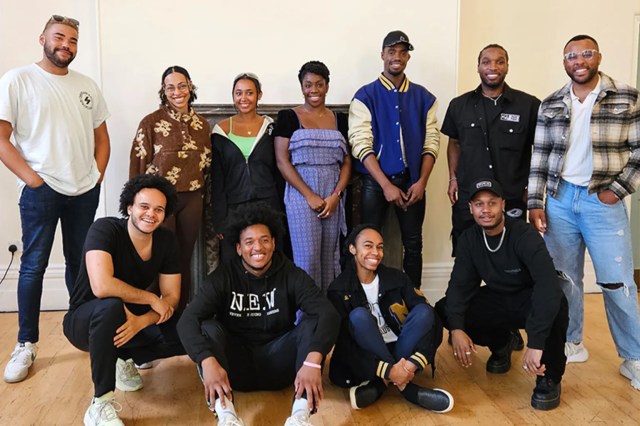 The jukebox musical about the woman who engineered the rise of the iconic group The Drifters was a solid West End hit, and now hits the open road. Its leading lady is a WhatsOnStage Award-winner – the inimitable Carly Mercedes Dyer. Who's going to be spending saturday night at the musical?
On tour from 31 October 2023
Everybody's Talking About Jamie
The 2018 WhatsOnStage Award winner for Best New Musical has played the West End and stages across the country and has even been adapted into an acclaimed movie starring Max Harwood, Sarah Lancashire and Richard E Grant… and still everybody's talking about Jamie! The show, inspired by the true story of a 16-year-old from Sheffield who longs to become a drag queen, will be back on tour from September, opening at The Lowry in Salford, with a cast led by rising star Ivano Turco.
On tour from 7 September
Hamilton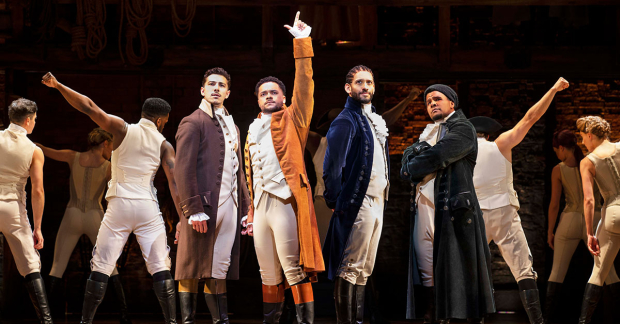 With a staggering seven Oliviers and 11 Tony Awards (including Best Musical) to its name, Hamilton is simply a musical phenomenon. Lin-Manuel Miranda's hip hop-infused juggernaut, telling the story of United States founding father Alexander Hamilton, will be launching its first-ever UK tour in Manchester this autumn.
On tour from 11 November
Heathers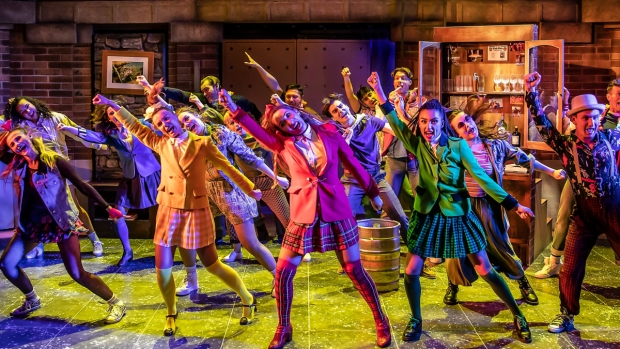 Winner of the 2019 WhatsOnStage Award for Best New Musical, Heathers has one of the most loyal and active fan bases we've ever seen. The teenage dark comedy – with extra lashings of murderous intent – is set in an Ohio high school ruled by an infamous trio, who all happen to be called Heather.
Currently on tour until 7 October
Jesus Christ Superstar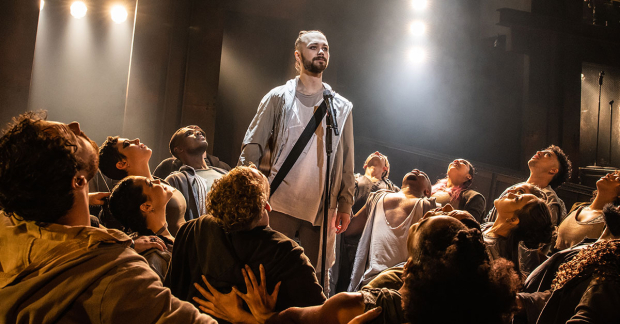 Regent's Park Open Air Theatre's celebrated staging of Jesus Christ Superstar was crowned Best Musical Revival at the 2017 Olivier Awards and it is this very production that will be given further life this autumn with a brand-new tour launching in Manchester. Andrew Lloyd Webber and Tim Rice's classic gives Jesus' final days and Judas Iscariot's betrayal a rock opera spin and features such standards as "I Don't Know How to Love Him", ""Gethsemane (I Only Want to Say)" and, of course, "Superstar". Casting is also pretty lush.
On tour from 11 September
The King and I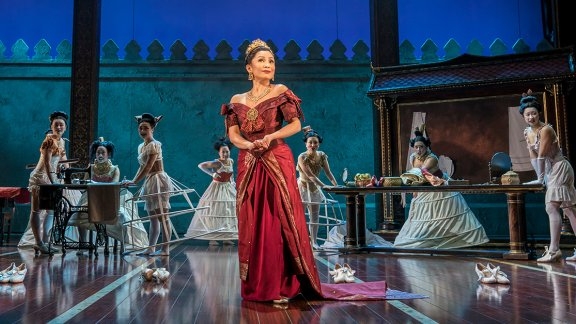 The 2015 Tony-winning Best Revival of a Musical is back on tour in the UK, following a previous run and West End spell. The Rodgers and Hammerstein classic about a British governess and her rocky relationship with a Southeast Asian monarch features such standards as "Getting to Know You", "Something Wonderful" and "Shall We Dance?"
Currently on tour until 13 January 2024
Disney's The Lion King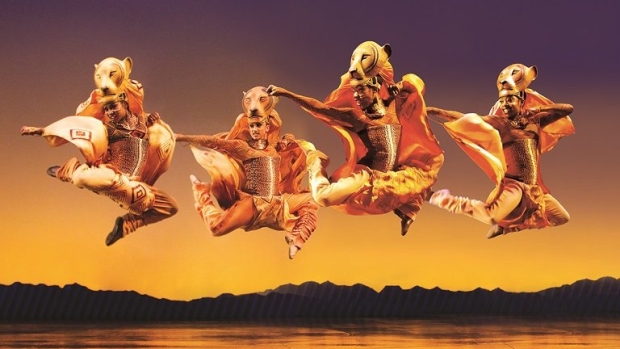 The 1998 Tony Award-winning Best Musical The Lion King is the crown jewel of the Disney Theatrical empire and is still wowing audiences across the UK and Ireland over two decades later. The current tour ends in Dublin this autumn. Be Prepared, folks!
Currently on tour until 11 November
Six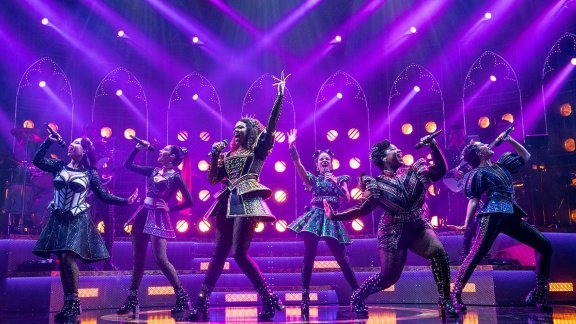 Divorced. Beheaded. Died. Divorced. Beheaded. Survived… at a theatre near you! Similar to Heathers, Six has also nurtured a passionate fan base (affectionately known as the "queendom") since its 2017 premiere. Presented in the format of a modern-day girl group concert, where each Queen has the opportunity to tell their testimony of life with Henry VIII through song, the piece features a Tony Award-winning score by Lucy Moss and Toby Marlow and Tony-winning costumes by Gabriella Slade. It also was recently voted Best West End Show for a second consecutive year at the WhatsOnStage Awards.
Currently on tour until 1 Septmber 2024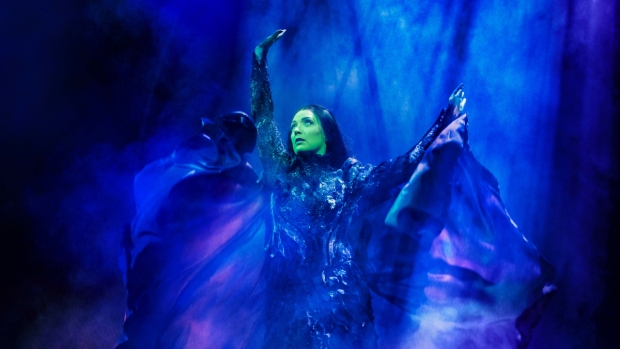 Thank Goodness! The global phenomenon Wicked – the 2007 WhatsOnStage Award winner for Best New Musical – will be heading out on another UK and Ireland tour this December, regaling the masses with the "untold story of the Witches of Oz" one more time. West End alum Laura Pick will once again be defying gravity in the central role of Elphaba, who would become the Wicked Witch of the West. Get ready for the most swankified musical in town, folks!
On tour from 7 December
The Wizard of Oz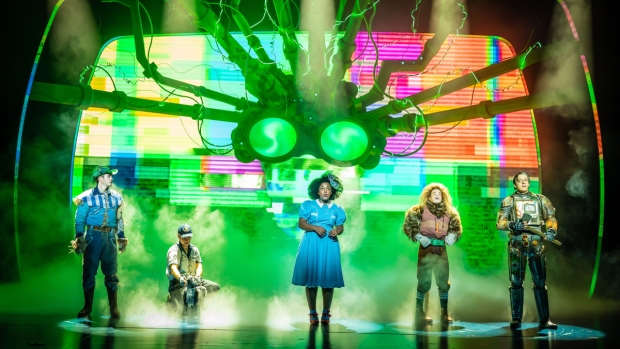 Wicked isn't the only Oz-themed musical hitting the (Yellow Brick) road this December. The 2011 adaptation of The Wizard of Oz (featuring additional songs by Andrew Lloyd Webber and Tim Rice, alongside the classics from Harold Arlen and E Y Harburg) won the WhatsOnStage Award for Best Musical Revival in 2012 and was successfully revamped at Curve last year. After a summer season at The London Palladium, a tour launch this winter in Liverpool.
On tour from 13 December