10 ideas for new musicals – as suggested by readers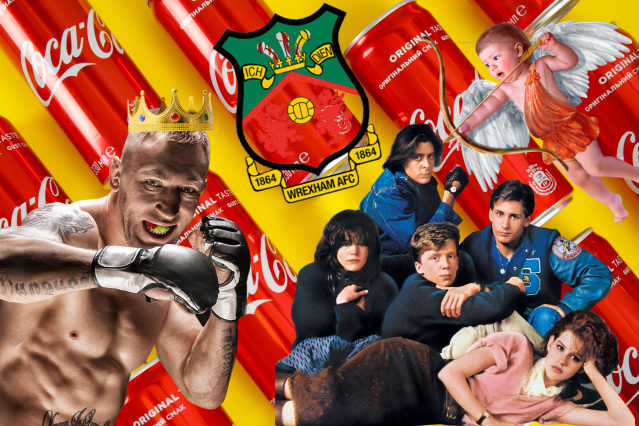 From a line of dancers taking turns to talk about their past to a musical about corn, the best thing about theatre is seeing intriguing and exciting stories come alive on stage!
Last week we asked readers to tell us their ideas for new original musicals and here are some of our favourites.
---
TAA. Theatre Addicts Anonymous.
"A whole musical about a support group for people addicted to theatre." – Deanna Louise Crane
Welcome to Wrexham
"I am biased as I live there! Based on the documentary about two Hollywood stars taking over a Welsh non-league team and the effect it has on its working-class community. Lots of humour… In a dream cast Rob and Ryan would play themselves." – Hilary Sanders
Granny
"The tale of a grown-up Annie and her antics with the other residents in the old people's home – starring Miriam Margolyes." – Sue Rourke
Drink Coca-Cola
"The first evolution of Coca-Cola. With an original score." – Alex Jon Armstrong
Stupid Cupid
"Cupid screws up big time, and is banished by his mother Venus to modern day London where he unintentionally falls in love with a tour guide." – Rhys Jennings
The Breakfast Club
"Maybe not 'brand new' but I've always thought The Breakfast Club would make a great show." – @locadocan
Halfway There
"A rock musical about Tommy and Gina. I mean. It's perfect." – @SherlockFBNL
Royal 80s
"A jukebox musical featuring the work of Queen, Prince, King and Princess." – @eyetie
Ultimate Fighting Championship
"Here me out… A UFC story, with real macho type people, doing a musical. Shows a completely different side of a sport, where some people just want to have fun" – @I_am_Craigus
Billy, Billy and Billy
"A musical with the music of Billy Joel. Possibly about 3 guys from different walks of life (a musician, a steel worker and a fisherman) who all get drafted to Vietnam." – Catriona Scott