Unfortunate: The Untold Story of Ursula the Sea Witch announces London run and UK tour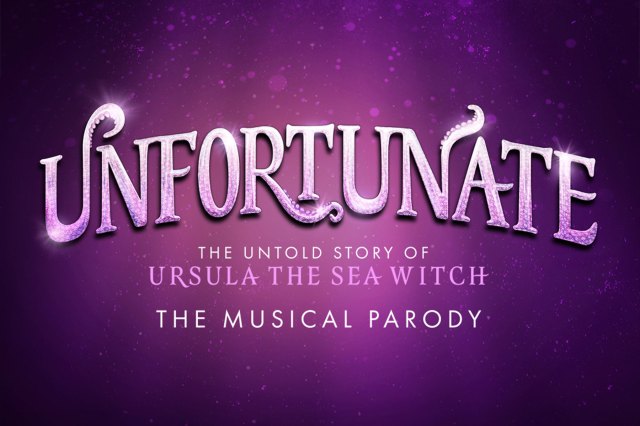 Exclusive: Unfortunate: The Untold Story of Ursula the Sea Witch is resurfacing in London this winter, ahead of a UK tour beginning next spring. It is set to feature a brand-new script and production.
The not-so-family-friendly musical parody tells the backstory of one of Disney's most illustrious villains, immortalised through the 1989 animated classic The Little Mermaid.
Featuring book and lyrics by Robyn Grant (who also directs) and Daniel Foxx, with music by Tim Gilvin, the production also includes set, costume and puppet design by Abby Clarke, choreography by Melody Sinclair, musical direction by Arlene McNaught, flying and effects by John Maddox for Suspended Illusions, make-up design by Maya Lewis, production management by Titch Gosling, assistant direction by Stephenson Ardern-Sodje and casting direction by Sarah Leung CDG.
Presented by Wildpark Entertainment and Dianne Roberts, this new version of Unfortunate: The Untold Story of Ursula the Sea Witch will be staged at Southwark Playhouse Elephant from 8 December 2023 until 17 February 2024. The UK tour is scheduled to launch at The Lowry in Salford (22 February to 2 March) and will then visit Liverpool Playhouse (5 to 9 March), His Majesty's Theatre, Aberdeen (12 to 16 March), the Orchard Theatre, Dartford (19 to 23 March), Birmingham Hippodrome (11 to 13 April), New Theatre, Peterborough (16 to 20 April), the Pavilion Theatre, Glasgow (30 April to 4 May), New Theatre, Cardiff (7 to 11 May),
Palace Theatre, Southend (28 May to 1 June), Churchill Theatre, Bromley (18 to 22 June), and Theatre Royal Nottingham (24 to 29 June), with more dates and casting to be announced in due course.