Theatre Royal Drury Lane closes for 45 million renovation project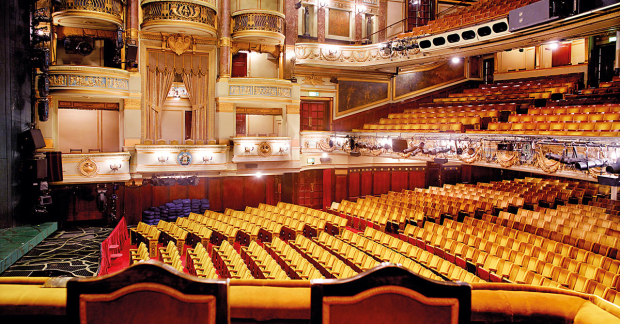 Andrew Lloyd Webber's Theatre Royal Dury Lane shuts today for 20 months to undergo a £45 million renovation project.
Art will leave the building in the first step of works that will restore the Grade 1 Regency building. The works include a reduction of an audience of 200 in order to create wider seats with more legroom and better sightlines.
There will also be a choice of proscenium arch or in-the-round configuration once the works are complete. Access improvements include a new street level entrance, ramps to the stalls and new accessible toilets. There will also be a 16 person passenger lift which goes to each level of the theatre. Twenty new female cubicles will be installed.
Haworth Tompkins leads work on the cantilevered Wyatt staircases, which will be revealed after being lost 100 years ago. New bars, cafes and restaurants will also be created not just for theatre attendees.
Lloyd Webber said: "The improvements planned for Theatre Royal Drury Lane will reinforce that this building is truly one of the greatest musical houses in the world."
The work is being undertaken with no external support, taking Lloyd Webber's investment in LW Theatres to £100 million since 2006. The theatre will re-open in September 2020, with a show that is transferring from Broadway.
After opening at the theatre in 2017, 42nd Street closed on the weekend to make way for the renovations.