Theatre Highlights of the Week: Evita, Rudy's Rare Records and James Plays
Monday 22 September
---
Evita opens at the Dominion Theatre
Co-written by Andrew Lloyd Webber and Tim Rice, Evita returns to the West End and will be the first show at the newly refurbished Dominion Theatre since the closure of Queen musical We Will Rock You.
The production stars Marti Pellow as Che Guevara, Madalena Alberto as Eva Person and Ben Forster as Agustin Magaldi.
The score includes well known songs such as "Don't Cry For Me Argentina", "Oh What a Circus" and "Another Suitcase in Another Hall".
For more info and to buy tickets click here.
Miss Saigon celebrates 25th anniversary with gala performance
The special performance, which saw tickets being sold at the 1989 prices ranging from £13.50 to £22.50, will bring back some of the original cast members for a special finale.
For eager fans who missed out on tickets, the performance is being recorded for BBC Radio 2 – playing on 28 September 2014.
For more info and to buy tickets click here.
As You Like It opens at Southwark Playhouse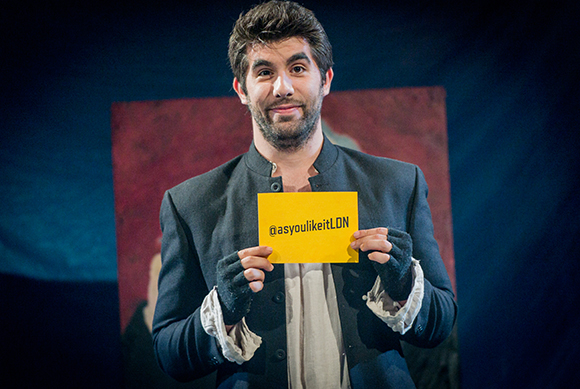 As You Like It runs at the Southwark Playhouse this Autumn to mark the Bard's 450th birthday. Sally Scott will play feisty leading lady Rosalind, Harry Livingstone her would-be lover Orlando and Simon Lipkin plays Touchstone.
Joining them them is Kaisa Hammarlund as Celia, Joanna Hickman as Phebe and Samuel Townsend as Silvius. Completing the cast are Dominic Gerrard, Richard Albrecht, Minal Patel and Steven Crossley.
The production is directed by Derek Bond, designed by Emma Bailey, with a score by Jude Obermüller and lighting by Sally Ferguson.
For more info and to buy tickets click here.
Tuesday 23 September
---
Tim Price gets behind the code with the original Anonymous members and creates an anarchic retelling of the birth of hacktivism. A fictional account of the true story of Anonymous and LulzSec, the collective swarm who took on the most powerful capitalist forces from their bedrooms.
For more info and to buy tickets click here.
Wednesday 24 September
---
Lenny Henry returns with a comedy set in an old reggae record shop in Birmingham – Rudy's Rare Records. Featuring music by Jimmy Cliff, Desmond Dekker, Bob Marley and The Sugarhill Gang – all played live by an onstage band.
For more info and to buy tickets click here.
Thursday 25 September
---
The James Plays open at the National Theatre
The James Plays – James I, James II and James III – are a trio of new history plays by award-winning writer Rona Munro. Exhilarating and vividly imagined, they bring to life three generations of Stewart kings who ruled Scotland in the tumultuous fifteenth century. Each play stands alone as a unique vision of a country tussling with its past and future; together they create an intricate and compelling narrative on Scottish culture and nationhood, full of playful wit and boisterous theatricality.
For more info and to buy tickets click here.
Friday 26 September
---
Great Britain opens at the Theatre Royal Haymarket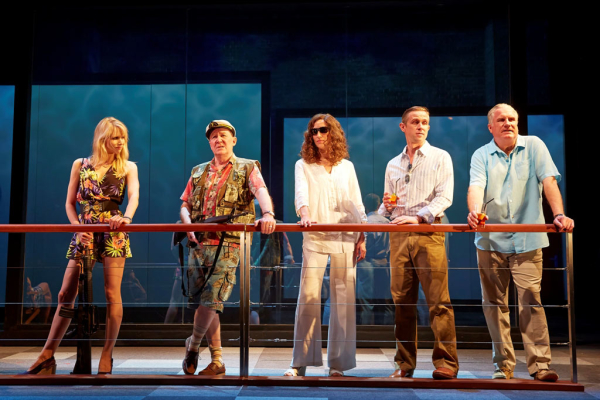 Lucy Punch takes over from Billie Piper as Paige Britain for the West End transfer of Great Britain. Richard Bean's satire, which premiered at the National Theatre last month, takes a wide-ranging swipe at the press, police and political establishment in the wake of the phone-hacking scandal.
For more info and to buy tickets click here.
Saturday 27 September
---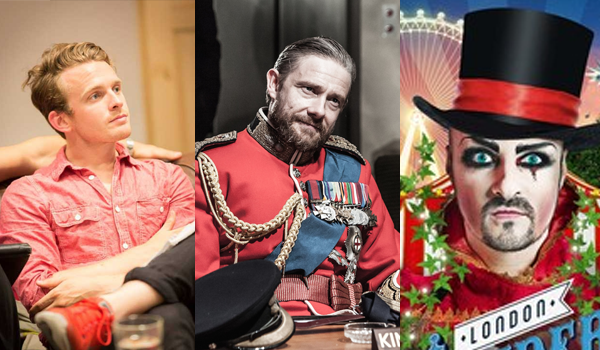 My Night With Reg – Review/Tickets
The London Wonderground – More information.