Ten things to see at London International Mime Festival 2017
Traditionally, January is quite a quiet month for theatre as pantos wind down and everyone nurses their new year hangovers. But that's where the London International Mime Festival comes in. For 40 years now, LIMF has showcased the very best in circus and physical theatre, live-art and movement and object theatre. One of the 2016 shows, Things Easily Forgotten, made Matt Trueman's top ten shows of the year where he called the piece "a miniature marvel". And there are plenty of undiscovered gems across some of London's best spaces this year too. Here's our pick.
---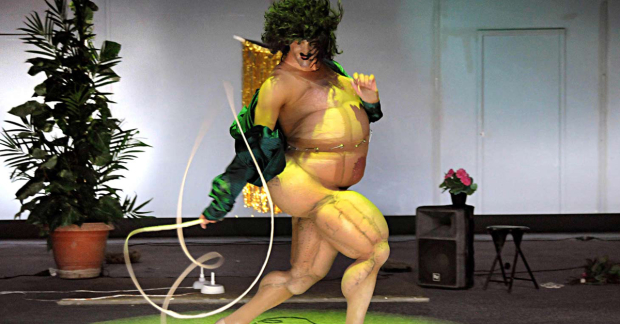 Relic
31 January to 4 February, Barbican
Dressed up as an outlandish doll, Euripides Laskaridis takes on his housework as glamourously as he can, in his own surreal way. If you're looking for wacky, the Greek delivers. In the words of critic Sanjoy Roy: "What the hell, just go with it. It's worth it."
---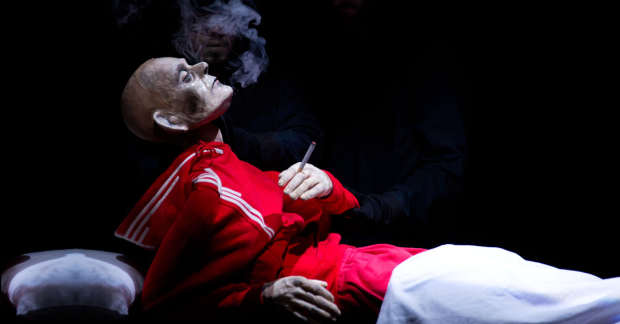 Ashes
27 to 29 January, Jacksons Lane
Inspired by true events which formed the basis of the book Before I Burn (a best-seller in Norway), Plexus Polaire tell the story of an arsonist in the '70s. Look out for the blend of real actors, video projections, and really creepy looking life-sized puppets.
---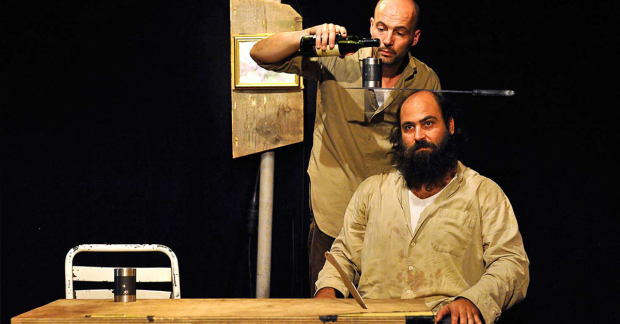 Marée Basse
17 to 21 January, Barbican
French company Sacekripa present one hour of two faded acrobats, Benjamin and Mickael, who decide to open a couple of bottles of wine, which leads the pair performing tricks as they try to outdo each other. Expect knife-throwing, impressive balance tricks, and drinking in an show which is both very clever and very funny.
---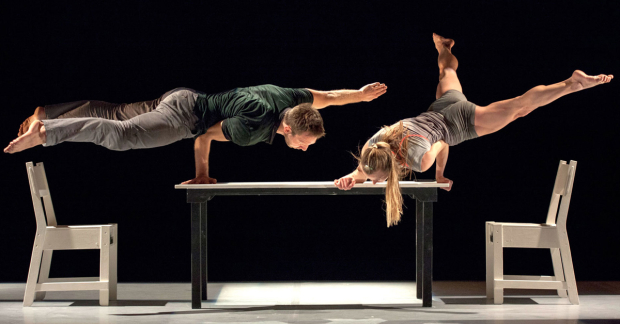 16 to 19 January, Lilian Baylis Studio
Fresh from Edinburgh Festival Fringe, Joli Vyann's Imbalance comes to Sadler's Wells. Ex-stuntman Jan Patzke and former gymnast Olivia Quayle joined forces in 2012, and their latest production looks at how dependent we are on technology. Fest magazine said the pair "crackle with chemistry".
---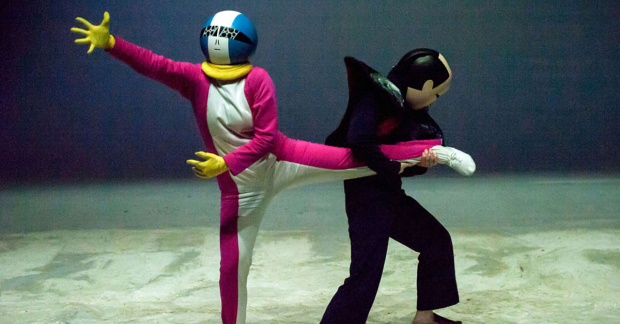 Marzo
24 to 28 January, Barbican
Set in a crater on a distant planet, manga-influenced Marzo (meaning March) tells the story of an apocalyptic war. Italian company Dewey Dell's vision of the apocalypse includes a samurai warrior and aliens, which all sounds quite exciting. It receives its UK premiere at the Barbican, and is being praised for its original performance style.
---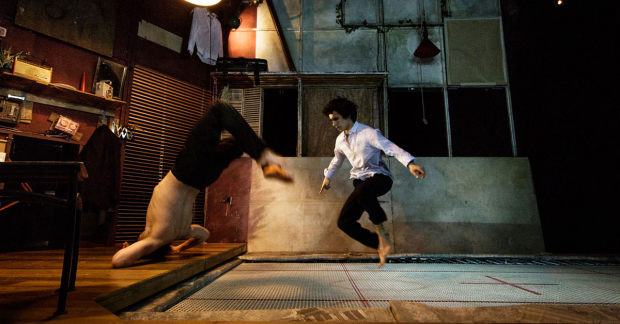 Barons Perchés
11 to 17 January, Platform Theatre
This UK premiere from Mathurin Bolze's company MPTA puts two trampolinists inside an intimate living space. A sequel to Bolze's 2005 production Fenêtres, one man encounters his doppelganger unsure whether it is his brother, his alter ego or his shadow. The French pair climb the walls and ceiling, giving the impression of low-gravity.
---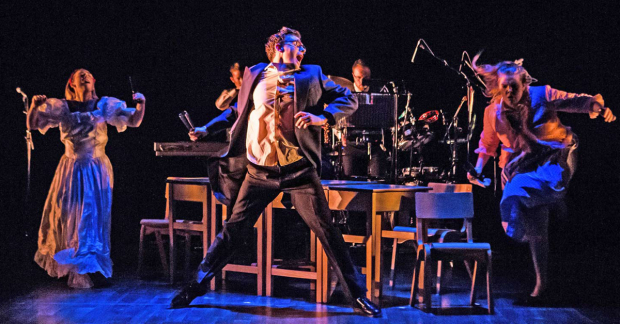 The Nature of Forgetting
18 to 20 January, Shoreditch Town Hall
The world premiere of London based Theatre Re's production which centres around a 55th birthday party. As birthday boy Tom approaches the big day, he finds himself unable to remember major parts of his life. The piece was inspired by director Tadeusz Kantor, recent neurobiological research and interviews with people living with dementia.
---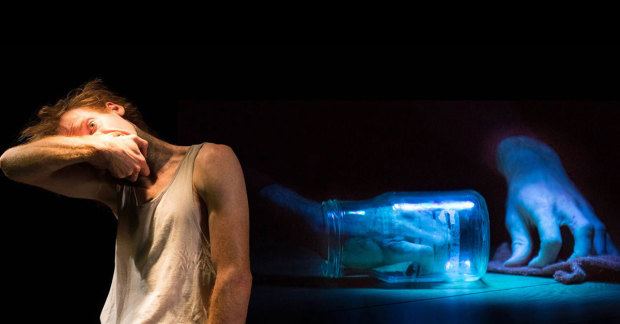 Only Bones
23 January to 4 February, Soho Theatre
When it opened in Edinburgh in August, WhatsOnStage said Only Bones felt 'all-encompassing' and that Thomas Monckton 'contorts his face like an unfinished Madame Tussauds waxwork'. Now, the minimalist set of just a chair and a hanging lamp moves in to the Soho Theatre as it gets its London premiere.
---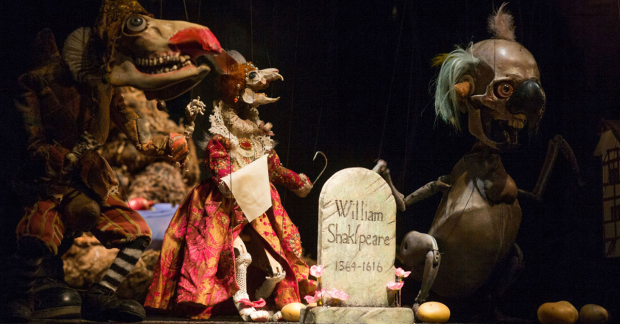 Here Lies Shakespeare
11 to 15 January, Jacksons Lane
This UK premiere is set in a huge crater, described as a mix of Catholic mass and The Muppet Show, a cast of taxidermied animals take the stage in three short satirical stories about the Bard. French puppetry company Les Antliaclastes based the show on Mark Twain's Is Shakespeare Dead?, and looks at the themes around the never-ending Shakespeare authorship debate.
---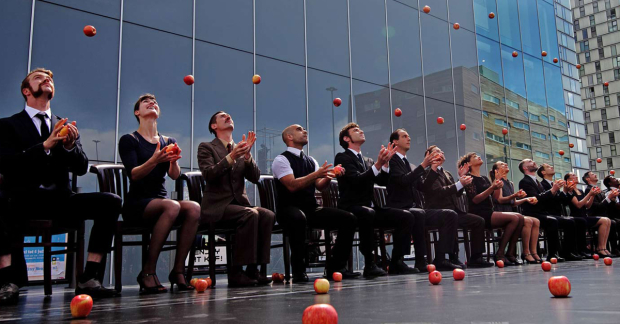 Smashed
9 to 10 January, The Peacock
Since its 2010 debut at the National, Gandini Juggling have taken Smashed all across the world. Featuring some of the world's best jugglers, and hundreds of apples, the show is set to wartime jazz and classical music. And to mix it up especially for the 40th LIMF, the company will be using over 20 performers rather than the original nine.