Social media – the double-edged sword for stage stars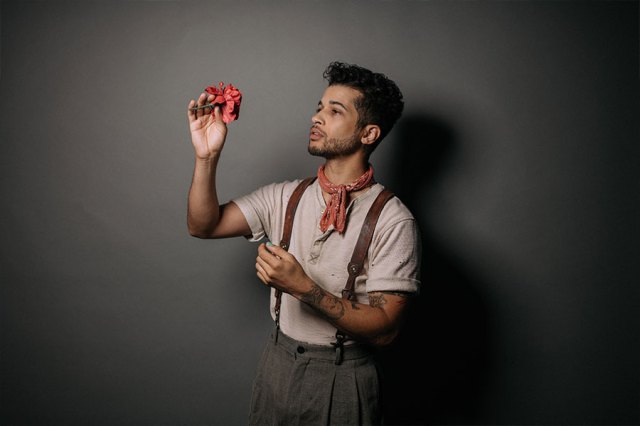 Last night, Jordan Fisher made his debut as Orpheus in Hadestown on Broadway. By the time he'd woken up the next morning, tens of thousands of people had combed over every note of every number he'd performed, thanks to widely circulated but illicitly recorded clips of his performances. While there were glowing reports, the odd pessimistic comment filtered through for all to see.
An increasing number of shows live or die by their fandoms – they're actively built into marketing and content strategies. But, like moths drawn to a flame, excitement on social media also brings naysayers and critics – those willing to dish out their two cents, unfiltered.
Hannah Lowther, who has recently joined the West End production of Six, commented on the experience recently in a series of posts on X (formerly Twitter). Lowther, who has over 850,000 followers on TikTok and close to 140,000 followers on Instagram, reflected on hearing and seeing recordings of herself in action, as well as the comments that go alongside them: "The scariest part about performing my literal dream show, is the thought of people recording/audio recording parts they're not meant to and being under scrutiny by potentially millions of people online!
"A 700-seat theatre of people who experience it live, each show a unique performance seems fun and manageable…but when you're suddenly exposed to a lot more people, the pressure can pile on."
Lowther's comments aren't the first time performers have felt this pressure – many, for example, have turned off their social media entirely to avoid exposure to comments and reactions. Given these sites are also where stars can build followings and increase awareness, the negativity is almost an unavoidable consequence of existing as a performer wanting to make a name for themselves.
The Six performer goes on: "The enthusiasm for theatre right now is so exciting and I am feeling so much love and support which makes me #emosh – but I sometimes find it hard not to click on those comment sections and read every single word said about me." 
She's not the only one, fan favourite Carrie Hope Fletcher quote tweeted the thread and added: "Having your every move archived and scrutinised is somewhat expected in today's world but it doesn't make it any less scary or difficult at times!"
Late night thought…for me the scariest part about performing my literal DREAM show, is the thought of people recording/audio recording parts they're not meant to and being under scrutiny by potentially MILLIONS of people online! (1)

— Hannah Lowther (@HannahLowther97) November 19, 2023
Jenny O'Leary, who has credits including Heathers and We Will Rock You, also responded, saying: "Could you imagine every mistake you made at work, be immortalised online, open to scrutiny? … Theatre is live, mistakes happen. My own personal experience of this is not even comparable to Hannah, and I struggled immensely."
42 Balloons star Evelyn Hoskins echoed the thought: "I obviously don't have the same following as Hannah, but what I've found in more recent years of my career is that I do go out on stage and have a moment of thinking 'people are recording this, don't f**k it up' and it makes me sad that those thoughts are apart of our world now."
Bringing new fans into the theatre fold is essential for the artform's survival – and social media is a vital part of that. But online comments, often anonymous, have an impressive knack for being seen by those they can hurt the most – which is a new reality for those doing their best to enchant a live audience, night after night. The impact of social media on artists' welfare cannot be understated.