Shady Business (tour – Stevenage)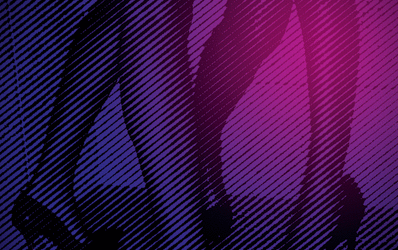 Robin Hawdon's comedy Shady Business is set in a studio flat where the entire block is owned by racketeer Big Mack. Mandy, the current tenant, like her neighbour Tania, works in a floor-show at a club he also owns. She lives rent-free, in return for sexual favours for Mack.
But one night she comes home with Gerry. The play opens with them in bed on Sunday morning – which is fine, except that Mack is expected with the weekend takings. Then there's Terry, Tania's boy-friend, who has somehow manages to lose at roulette all the protection money with which his restaurateur boss had entrusted him..
If you think that complicate matters, there's more to come. Mack has a minder, Dozer, (Graham Martin) who says little but does his job. And don't forget Harry the Spanner, a nasty little lecherous creep. Everyone ends up playing games, but these aren't quite parlour ones.
The script sounds as though it's been around for some time, though the cast do their best with it. Zoe Lister's Mandy has a nice line in cackles with Katy Dean's altogether more down-to-earth Tania a good contrast. Michael Kirk is a delight as Harry, so unpleasant that you end by quite liking him (Kirk, not Harry).
Simon Willmont and Scott Wright do well by Gerry and Terry – the drag act is extremely funny. As Big Mack, David Callister is not always completely in character; the necessary menace is missing. Patric Kearns' direction goes at it all at a fair pace, but cannot hide that this piece is far from being vintage Hawdon.
Shady Business runs at the Gordon Craig Theatre, Stevenage to 31 May and then tours nationally until 2 August.