Other Desert Cities (Old Vic)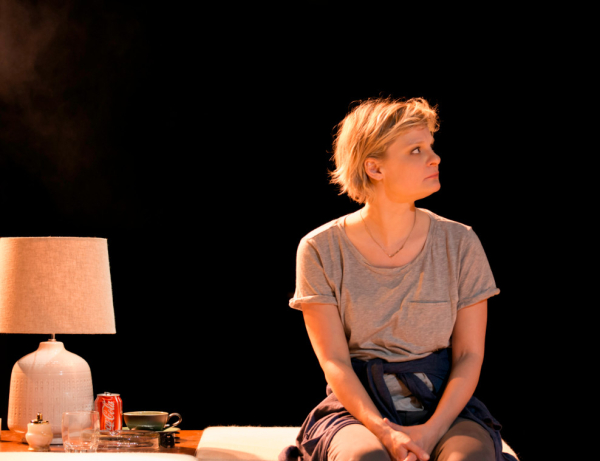 The title of Jon Robin Baitz's exceptionally well-written and historically resonant domestic dust-up in Palm Springs is a road sign as you leave the place, but also a hint of the war elsewhere in Iraq.
The year is 2004, slap bang in the middle of the second George Bush presidency, but the big family secret harks back to the war in Vietnam, when the eldest son joined up, dropped out and disappeared after a fatal incident in a recruitment centre.
The trigger for an extended recriminatory soul-bearing on Christmas Eve is the return to the nest, after six years, of Brooke Wyeth, a middle-aged blocked novelist who has written a scathing family memoir, and is scathingly well played by Martha Plimpton (surnames sing: Wyeth conjures the portraitist and landscape painter, Andrew, while Plimpton is the daughter of Keith Carradine and related, through her mother, also an actor, to writer and sportsman George Plimpton).
The atmosphere resonates with political and performance references. Brooke's parents, Lyman (Peter Egan) and Polly (Sinéad Cusack), are Californian Republicans, friends of the Reagans and, like them, showbiz royalty; Lyman was an actor, while Polly, who is Jewish, penned a series of MGM comedies in the 1960s with her alcoholic sister Silda Grauman (Clare Higgins), a loose cannon who has "helped" Brooke with the book, another source of aggravation.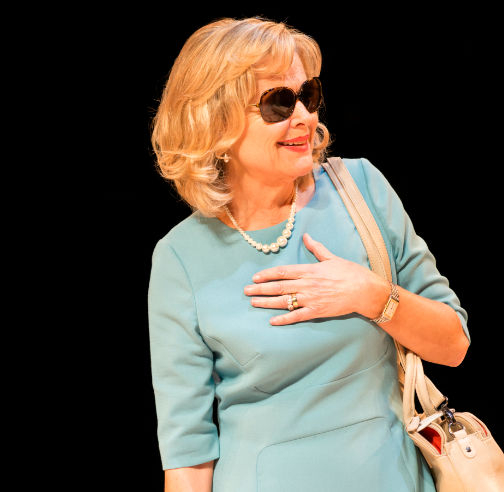 Polly fears, not without cause, that Brooke is claiming that the Wyeth children were destroyed by the ideology of right-wing sociopaths. Another sibling, television director Trip (Daniel Lapaine), is also on hand to take a peek, dislikes what he reads, but declares it the best thing that Brooke has ever written. He also says that we all live with divergent truths about each other and that, when you die, all that matters is how you loved.
There are many such heartfelt speeches in the play, which unravels powerfully on the extent to which any writer should or should not cannibalise living relationships, a subject that has stalked a great novelist like Philip Roth, for instance. Brooke presents a powerful argument of the artistic impulse in these matters, wrapped in the stylistic formula of an Edward Albee-style smart ruthlessness.
The Old Vic has been reconfigured again for this season, and Lindsay Posner's imaginatively cast production – the acting is flawless – is played in Robert Innes Hopkins' design on a circular stage bordered by palm trees nestling among the gilt of the boxes and circles; there's a slight problem with "front and back," though, and the last scene where Brooke recites from a revised version of the book at a podium is awkwardly fixed.
But coming hard on the heels of David Lindsay-Abaire's Good People at Hampstead, it seems we're enjoying a mini-season of the best recent American playwriting, with a bonus in this instance of a sideways critique of this corner of La-la land where, Higgins' hilarious soak acidly remarks, Palm Springs is "King Tut's tomb populated by mummies with suntans."
Join us on our WhatsOnStage Outing to Other Desert Cities on 14 April and get a top-price ticket, free programme and drink for £35