New cast members announced for UK and Ireland tour of The Lion King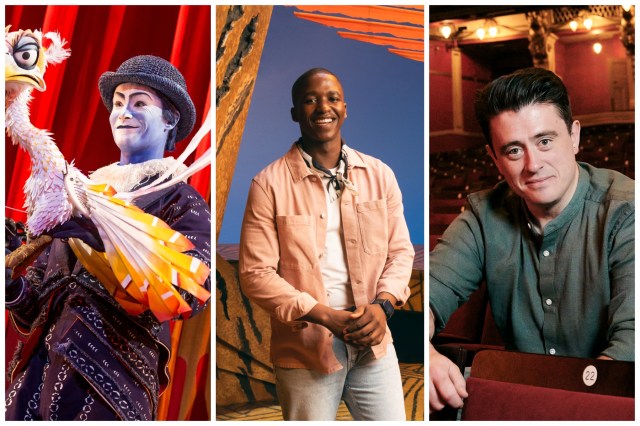 New cast members have been announced for the UK and Ireland tour of Disney's The Lion King.
The newcomers will join an international company for the show's current season in Birmingham, before moving on to Dublin's Bord Gáis Energy Theatre.
New cast members include Aphiwe Nyezi as Simba, Brian Gilligan as Scar and Andre Jewson as Zazu, who will join the production on 5 September 2023.
Nyezi was born in Cape Town, and is currently a member of The Lion King in the West End. Gilligan, from Dublin, is currently covering the role of Scar in the UK and Ireland tour cast, while Australia's Jewson has played Zazu across the globe in the international and Australian tour of The Lion King.
They are joined by existing principal cast members Thandazile Soni as Rafiki, Jean-Luc Guizonne as Mufasa, Janique Charles as Nala (until 16 September), Nokwanda Khuzwayo as Nala (from 28 September), Alan McHale as Timon and Carl Sanderson as Pumba.
Also joining the cast are Aleasha Grace, Francessca Daniella-Baker, Phumelele Jili, Joshua Lloyd, Abon Saliljan, Keorapetse Sebokolodi and Karlene Wray.
The Lion King continues at the Birmingham Hippodrome until 16 September before returning to Dublin's Bord Gáis Energy Theatre from 28 September to 11 November, where it completes its UK and Ireland tour.
Tickets are available here