My Top 5 Showtunes: Giles Terera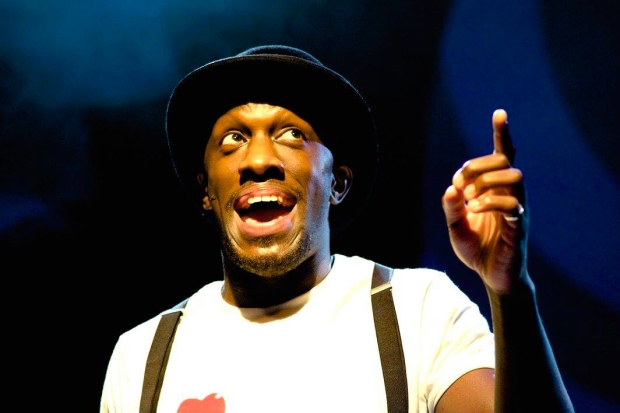 Giles Terera's theatre credits include Rent, Avenue Q and The Book of Mormon. He is currently starring in Pure Imagination at the St James Theatre.
We caught up with Giles and asked him: "If you were stranded on a desert island, which five showtunes could you not live without?"
---
"Class" from Chicago
GT: Kander and Ebb songs are always muti-layered. This is one of the most brilliant lyrics. Its funny, smart, biting, ironic and honest. It tells you a lot about the characters and also about the society they are in. The melody, as always, is sweet and sour and the blending of female voices is genius. I love lyricists who can capture how ordinary people speak. Irving Berlin, Frank Loesser and Fred Ebb.
"My Man's Gone Now" from Porgy and Bess
GT: Thanks to Trevor Nunn and Gareth Valentine this is a piece very special to me. Musical theatre composers have always used Black characters poorly. They were used for comedy and more recently throat shedding shout numbers. Gershwin went among the Black community and found the connection between singing to survive and opera. He nailed it.
"Macaroons" from Acorn Antiques
GT: Just because this show was one of the funniest things I have ever seen I my life. The only other time I have seen a theatre convulse like that was at The Producers. People were literally falling out of their seats. The lyrics to this song is up there with Noel Coward and Cole Porter.
"Feeling Good" from The Roar of the Greasepaint, the Smell of the Crowd
GT: Not just because it's in the show I'm currently in. The beauty of musical theatre composing for me is that the great writers can capture in only 32 bars what a novelist would take a whole chapter to say or a playwright would take a whole scene to explore. The art is economy and this song is a great example of that.
"Someone in a Tree" from Pacific Overtures
GT: I could have picked "Everybody Ought To Have A Maid" or "Anyone Can Whistle" or "Sunday" or "Children Will Listen" but a lot of my favourite art is Japanese and this song expresses better than any other I can think of what dramatic musical theatre can be.