Matthew Bourne: 'I see myself as a man of the theatre'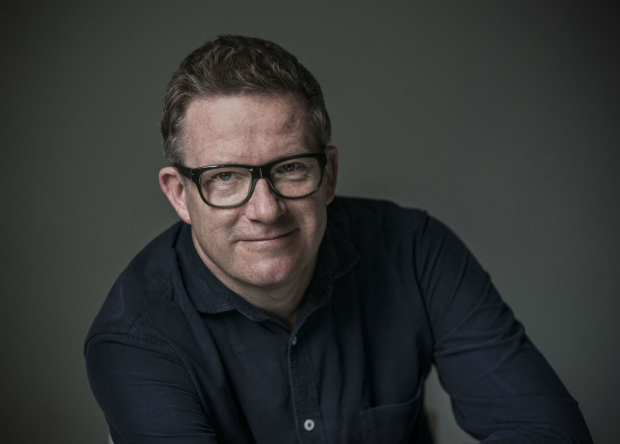 "It's unheard of!" exclaims choreographer Matthew Bourne when I meet him upstairs at north London dance theatre Sadler's Wells. He is expressing his astonishment at the length of the run for his upcoming revival of Sleeping Beauty, which is on at the theatre over the Christmas period. "For dance," he explains, "eight weeks is unheard of." He's right: the words 'eight week run' would be enough to make the palms of even the most successful of choreographers sweat profusely. But when I meet him, Bourne looks calm, collected and ready for anything.
But then, is there any length of run that could make Bourne's palms sweat? I'd wager not. If there's a company that can pull in the audiences, it's his. Since he founded Adventures in Motion Pictures in 1987 (which became its current incarnation, New Adventures, in 2002), his shows have toured worldwide to over three million people. A staggering number for a medium that is often considered (rightly or wrongly) a little niche.
The reasons why his works – which range from a full-length version of Edward Scissorhands to a contemporary retelling of La Sylphide called Highland Fling – appeal to so many people are varied. But high on the list is the theatricality of his shows. "I put theatre first when I'm making a piece," he explains to me. "I see myself as a man of the theatre and non-verbal storytelling is what my form of theatre is."
Bourne is a man who doesn't buy into the expected tradition of things. In what is probably his most famous piece – his Swan Lake from 1995 that was immortalised in the final scenes of the film Billy Elliot – he took Tchaikovsky's traditional ballet and staged it with all-male swans. It shook up some of the dance establishment, although Bourne plays that down: "There was a lot of talk about how shocking it all was but there were many less people against it than was made out," he explains.
The piece earned him the nickname the bad boy of ballet for a while. But Swan Lake did more than just ruffle a few feathers: "It woke up a lot of companies. They started asking: where do you get this audience from? It was basically a theatre audience." The recognition didn't just come from the punters, as well as it being the longest running ballet on the West End and Broadway, Swan Lake won Bourne an Olivier Award.
That piece was a bold move from a man who has been making bold moves his entire career. Growing up in Hackney in east London, Bourne came to dance at the relatively late age of 22, after being obsessed with MGM movies: "If you'd have asked me when I was a kid – I wouldn't have said 'I love dance', I would have said 'I love musicals' or 'I love doing a number'". By his twenties he had become a dance fanatic – "I was very knowledgeable about it, I read biographies of famous choreographers, and had seen everything more than once." In his interview for Laban, he thinks they saw him more as someone who would go on to be a dance writer, rather than be a dancer. How wrong they were.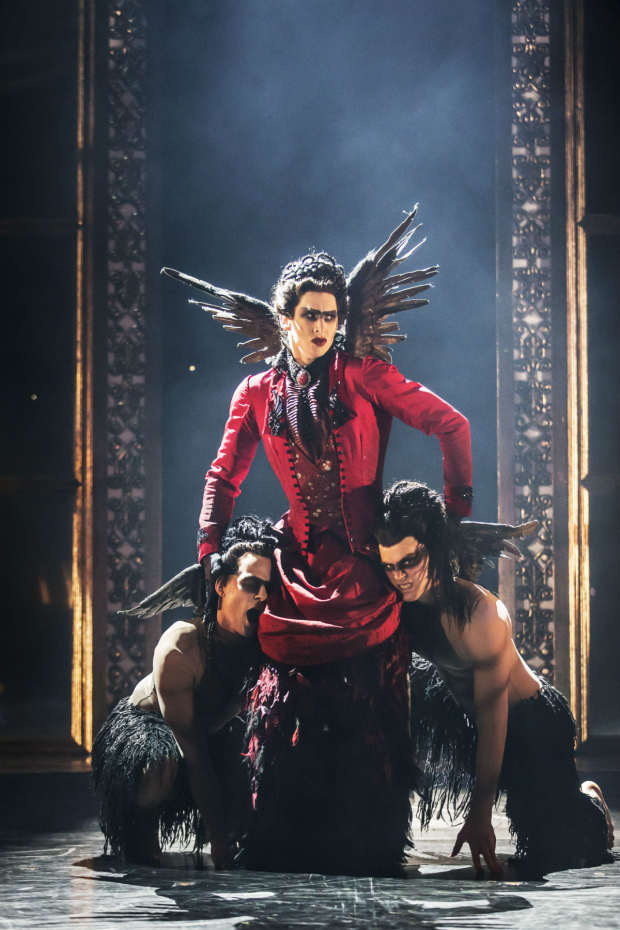 This will be Bourne's 14th Christmas season in a row at Sadler's Wells. His 2012 Sleeping Beauty is a typical Bourne-style re-imagining. The piece begins in 1890 and heads through the golden age of the Edwardian era on for another 100 years. The choreography reflects several different dance styles of the twentieth century: "It feels a bit like a ballet at the beginning, then you get the whole Edwardian thing and ragtime then the modern stuff creeps in gradually," he says. There's also a vampire element: Beauty falls in love with her prince before she is cursed and he's forced to find a way of making sure he's there when she wakes up.
"I wanted to tell a love story, but I didn't think the [Sleeping Beauty] story was that brilliant – the story of a girl who wakes up and falls in love with the first person she sees." It's a classic example of the way Bourne works: he sees the chance for creativity in re-inventing, refreshing and building on what has gone before, rather than replicating it.
At 55, Bourne is still a vibrant, important presence in both the dance and musical theatre world. Bourne co-choreographed Mary Poppins in 2004, winning another Olivier for best choreography (he has won five in all). He recently was awarded the UK Theatre Award for ouststanding contribution to British Theatre. He's also seen tragedy, recently, with the sudden death of one of his company members Jonathan Ollivier hours before he was due to go on for the final night of The Car Man. "It was a terrible shock. But the company are like a family. They pulled together," Bourne explains. "He was such a 'get-on-with-it' kind of guy. He would want us to be getting on with what we do, and do it well."
Doing it well is clearly what Bourne and New Adventures is all about. Next year there is a new piece on the horizon – the first since 2012, but he can't tell me anything about it. "Things are going well," he says cheerfully. "It's amazing to still be here, doing what I'm doing, loving it and wanting to do more."
Sleeping Beauty runs at Sadler's Wells until 24 January.