De Profundis (Leicester Square Theatre)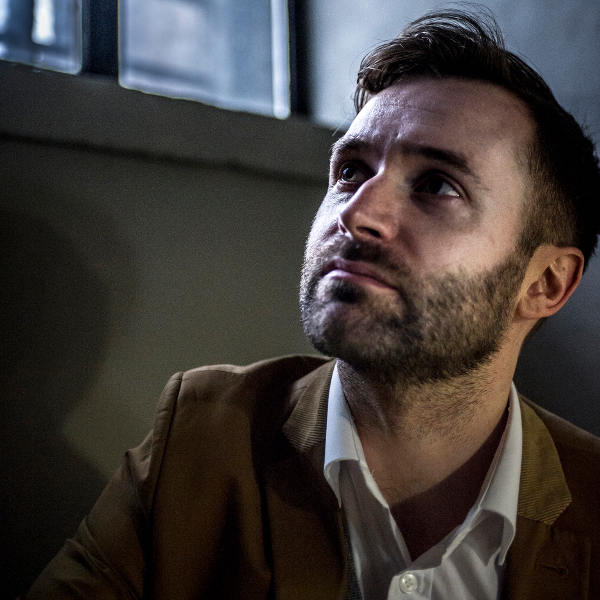 De Profundis, Oscar Wilde's heartfelt letter to the aristocrat lover who landed him in prison, is not an obvious thing to sing. But this new musical, intimate and at times touching, works surprisingly well.
Alastair Brookshaw as Wilde, accompanied by a single piano, is the show in its entirety. The setting, the cell in Reading Gaol to which the author and wit was confined for being gay, is appropriately bare of anything but a wooden bench.
We are voyeurs to Wilde's plaintive epistle, delivered mostly in song to the absent Lord Alfred Douglas, better-known as Bosie. Their homosexual relationship scandalised Victorian society when it was dragged into the open, landing Wilde with two years' hard labour for gross indecency.
During this time he penned De Profundis, an indictment of the selfish lover who ruined a genius, only to emerge unscathed and unconcerned himself.
The lyrics have enough narrative to make sense of Wilde's intense feelings of rejection and betrayal and shame, though anyone unfamiliar with his biography is in danger of getting lost. The strength of emotion suits the earnest, almost melodramatic style of music, though it occasionally seems over-egged.
To learn Wilde's darkest despair comes at being called 'not interesting', or to hear the agony of losing his richly-bound poetry books to rapacious creditors seems trivial compared to the genuine depths of losing his wife, children and good name.
But while his anguish may not reach the grandest heights, if anything the pettier patches lend it a reality and an intimacy that suits the production's small scale.
Brookshaw gives a good Wilde, crushed but still capable of wit and insight. He is young for the part, and doesn't look much of a Victorian convict, but a photorealistic portrait of prison in the 1890s is hardly the point.
The point instead, surely, is to exhume an often-overlooked literary work, and bring its emotional power to bear. This De Profundis certainly achieves.