Catherine Love: What's theatre worth?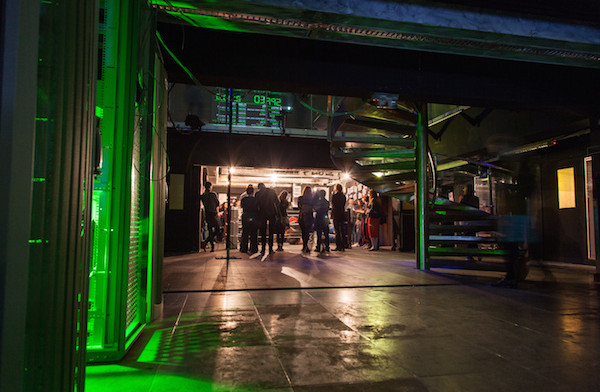 By now, we are used to hearing discussions about theatre's monetary worth. In a climate of funding cuts, the arts are constantly being asked to make the economic argument for continued subsidy, producing statement after statement from leading creative figures. But one recent theatre project put a different – and, I'd argue, much more interesting – spin on how we value art.
The provocation for SPACED, Theatre Delicatessen's latest Theatre Souk festival, was simply "is it worth it?" Running all of last week in the company's exciting pop-up space on Marylebone High Street, the event asked both artists and audiences to reconsider the economic exchange that takes place when we experience a work of art. Theatre Delicatessen, who have explored a similar model in previous festivals, describe it as a "performance market place", where theatre-makers ply their wares and audiences haggle over what to pay.
Taking that open question as a starting point, some pieces engaged more inventively with the idea of value than others. While a number of artists simply stated their price or asked for donations, others posed the question in intriguing ways. Fiddler's Green asked how much you would pay to witness the apocalypse; Venice as a Dolphin playfully explored gambling; Eleanor Massie questioned the value of education (and the pressures it involves); Emma Hayward inverted value systems by reframing the stuff we throw away; and Plunge Theatre, perhaps most strikingly, offered its audience the option to pay in pounds as in lbs rather than pounds as in sterling.
As a whole, the festival was slightly sprawling and confused, not quite succeeding in creating the marketplace atmosphere it promised and often leaving audience members a little lost among the offerings – though perhaps that in itself says a lot about the bewildering level of consumer choice in today's world. At its best, though, it prompted reflections about the transactional nature of performances and, by placing money in the foreground, implicitly asked what non-monetary value art might have to offer.
This is not to suggest that Theatre Delicatessen are the only theatre-makers asking these questions. The growing trend of pay-what-you-can performances on the fringe and around the country offers an interesting model for reconfiguring the relationship between audiences and ticket prices, though as an idea it still needs more investigation. Similarly, organisations like Forest Fringe are committed to presenting performances for free and asking for donations afterwards, allowing audiences to experience the work before they are asked to put a value on it, as well as opening up access to those who might not otherwise be able to afford it.
Of course I understand the impulse to build a strong economic case for the arts, especially when appealing to policy-makers who think in numbers rather than intangibles, but perhaps we would do better to think about what other value theatre brings to our lives. What is it really worth?