Best of BE Festival (Barbican)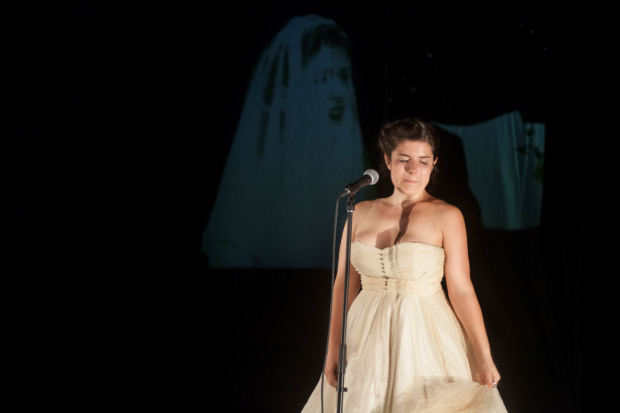 Each year, ahead of the Birmingham European Festival in June, three of the shows that people loved the most in last year's line up are toured around the UK. Best of BE Festival is therefore a snippet of the sort of thing you can expect over the four days of the festival, which brings work from across Europe to Birmingham. And judging by the three on offer this year, I'd say a trip up to Brum may be on the cards in June.
The night begins with #sobrejulietta from Spain, by company Grumelot. It's a playful (all the shows are) look at love, death and passion, performed by one woman, Carlota Gavino. In front of a huge filmic collage of on-screen kisses – think all the classics: The Graduate, Titanic, Dirty Dancing – she declares that she will be having an encounter. With us. "I'm going to fall in love with you, vehemently," she says.
Facts flash up on the back wall about the biology of love – the science: endorphins, adrenaline, how kissing burns 1-2 calories a minute – but Gavino herself is all about the impulse of it. She is sensual, reckless, mad with worry as she runs about on stage – and off – in an ill-fitting party dress. Lines from Romeo and Juliet are projected onto the back wall and Gavino plays out the two lovers' meetings with us.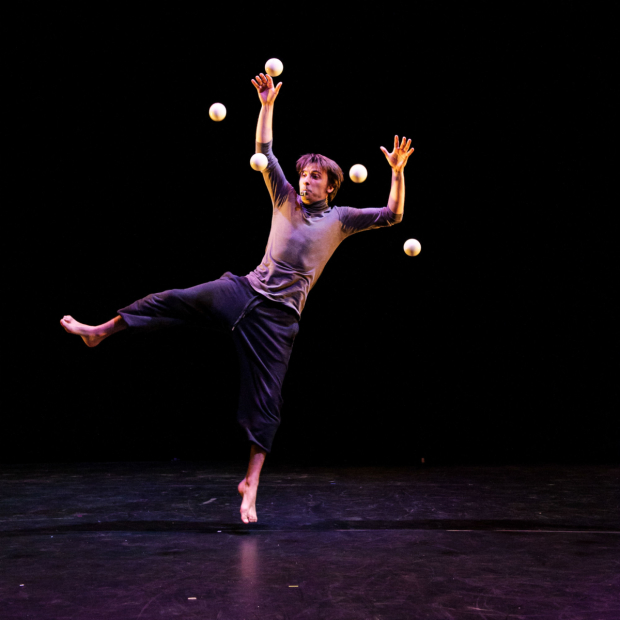 The second piece is more physical and relies upon some audience interaction. The Whistle is performed by Darragh McLoughlin from Ireland, who tells us to shut our eyes when we hear a whistle and open them when we hear it a second time. Through this he creates a kind of stop-motion animation on stage. One moment he stands in one corner and when we open our eyes again he has been transported to another. McLoughlin is a juggler, dancer, acrobat and clown all rolled into one. His brightly white juggling balls are the focus for most of his routine, which is low-key physical comedy and is charming.
The final piece – the winner of last year's bunch – is the best of the three. Quintetto is performed by Marco Chenevier from Italy and he explains that, due to funding cuts and budget restrictions, the full cast and crew of his show can't be here. So he'll need a little help. Commandeering an army of volunteers from the audience he pieces together what was a dance tribute to one of Italy's most revered scientists. He shouts directions at the poor souls put in charge of the lighting and music, and his new cast are instructed to dance and cavort around the stage. There's a quick fire run through before the real thing happens and it is gloriously funny, makeshift and disastrous. Spotlights flash in the wrong places, music starts then abruptly stops and the dancers cock up their exits only to crawl self-consciously off stage.
It's a brilliantly witty tribute to the haphazard, DIY nature of theatre, but it also parodies a world in which arts funding doesn't exist: a world of botched jobs, no wages, missed cues and chaos. It's entirely refreshing to get a glimpse of theatre being made in Europe and the evening sets up this year's BE Festival beautifully.
Best of BE Festival runs at the Barbican until 16 April and then tours. BE Festival runs at Birmingham Rep between 21 and 25 June.