A Doll's House comes to Waterside Arts Centre, 15 October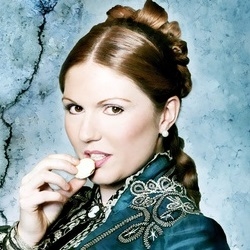 UK Touring Theatre presents a brand new English version of A Doll's House; Henrik Ibsen's play about marriage, money, and the freedom of women in the late 19th century.
Following the success of their production of Strindberg's Miss Julie last year, the company return to the Waterside Arts Centre in Sale on 15 October. This new production is touring to theatres across the UK from September to November.
Set in 19th century Norway, A Doll's House explores the relationship of Torvald and Nora Helmer, whose 'perfect' marriage is not what it seems.
The play shocked and divided critics across Europe with its depiction of a woman struggling to survive in a man's world, and Nora's rejection of the 'ideal' family life.
The opinions of audiences were also divided. So much so, that invitations to social gatherings at the time would often include the note: "You are requested not to mention Ibsen's Doll's House!". Now widely regarded as Ibsen's masterpiece, in 2006 it was the world's most performed play.
Director Michael Woodwood said, "A Doll's House is a very powerful piece. Every woman can relate to Nora and the social roles that she plays, as daughter, wife and mother. Every woman should see this play once in their lifetime."
UK Touring Theatre produce new translations of classic European plays, to theatres across the UK.