12 thoughts every theatregoer has had this year
1. "BENEDICT CUMBERBATCH"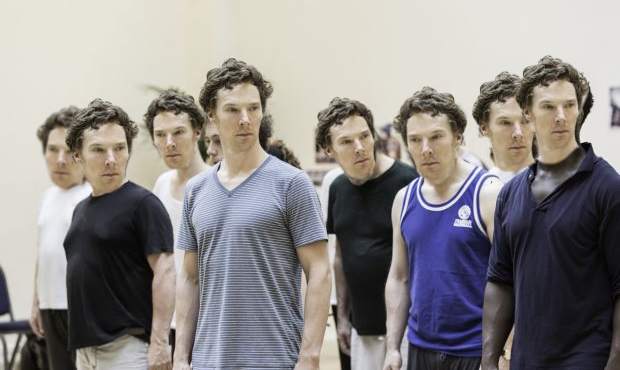 The world went Cumbermad in 2015 as the brilliantly named
Sherlock
star prepared to play the Prince of Denmark. Unfortunately most will remember the production for the 'to be or not to be' kerfuffle and the inception of the Cumberphone Campaign…
2. "Kenneth Branagh's a bit of a legend isn't he?"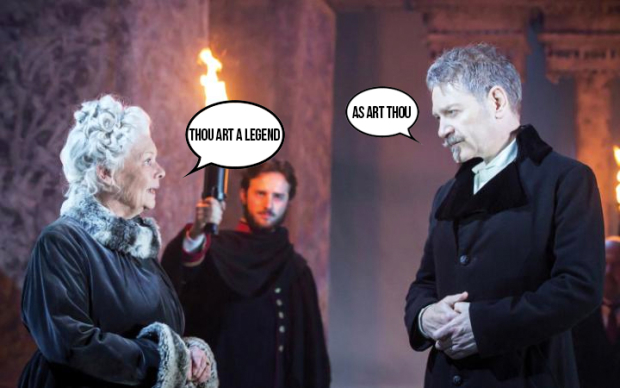 Not only has Sir Branagh commissioned a season of fab plays (Red Velvet is coming back!) but he's assembled a cracking team of players including Judi Dench, Zoe Wanamaker, John Dagleish and Hadley Fraser. Next year's exciting too with Rob Brydon's Painkiller and Romeo and Juliet with Richard Madden, Lily James and, erm, Derek Jacobi as Mercutio…
3. "I need to see Hamilton and The Color Purple, why don't I live in New York?"
Two of the most talked about productions of the year have been on the other side of the pond: Lin Manuel Miranda's biographical hip-hopera about founding father Alexander Hamilton, and the Menier Chocolate Factory's Broadway transfer of The Color Purple starring our very own Cynthia Erivo alongside academy award-winner Jennifer Hudson.
4. "When does Drew McOnie actually get time to do ANYTHING else?"
One of the busiest folk in showbiz, this year has seen Drew McOnie choreographing the tours of Hairspray and Oklahoma, the transfer of In the Heights and Lyric Hammersmith's smash-hit production of Bugsy Malone. On top of that he was announced as Associate Artist at the Old Vic where he has just opened The Lorax and is currently developing Jekyll and Hyde. Phew, it makes us knackered just thinking about it.
5. "I really want to go and see Elf…. HOW MUCH???"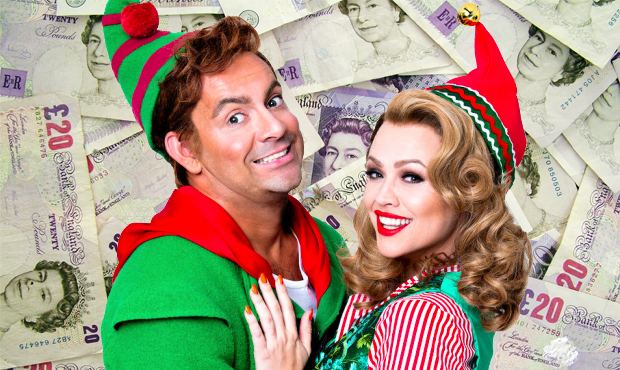 Theatregoers were up in arms when producers announced some of the tickets for Elf at the Dominion would cost up to £240. Of course there were tickets available for £30, but the top-end prices grabbed the headlines. Nevertheless, they've just announced record breaking takings for the Dominion, so it seems not everyone was put off.
6. "Richard O'Brien is coming back to the UK to do Rocky Horror? Take all my money."
When someone started a kickstarter campaign for a real life Crystal Maze in central London, people lost their shit. So when it was announced that The Rocky Horror Show would play 11 performances at the Playhouse and THE Richard O'Brien would star, the internet went into meltdown. Tickets sold out in seconds and the special celebrity gala boasted an all-star cast including Stephen Fry, Ben Forster and… Baby Spice.
7. "Did Kevin Spacey just duet with Beverley Knight AND play the harmonica?"
In what has to be the most OMG moment of 2015, Hollywood superstar Kevin Spacey took everyone by surprise when he picked up his Special Award for contribution to British theatre at the Olivier Awards. With his Larry statue at his feet, he stripped off his jacket and dickie bow, and treated the assembled guests and ITV viewers to a rendition of Simon and Garfunkel's "Bridge Over Troubled Water", complete with choir, Beverley Knight and even some harmonica skills from KSpace. Thousands of theatrical jaws around the UK collectively dropped, mainly because it was bloody brilliant.
8. "If Funny Girl doesn't transfer I'm basically just going to cry forever…"
When tickets for the Menier's production of Funny Girl starring Sheridan Smith as Fanny Brice sold out in about 3 seconds*, theatre fans around the UK were left devastated. Fortunately a transfer to the Savoy was announced shortly after and everyone got back on with their lives.
*It was slightly longer… but only slightly.
9. "Jude Law literally just came on and said one word…"
To coincide with the general election, Josie Rourke staged James Graham's
The Vote
at the Donmar Warehouse with a cast that read like the who's who of theatreland including Mark Gatiss, Rosalie Craig, Timothy West and Judi Dench. One of the characters had to come on and say one line, which Rourke must have seen as the perfect chance to get some more names involved. Other participants included Andrew Scott, Kit Harington, Russell Tovey and James Graham himself.
10. "Holy Shit! Battersea Arts Centre's on fire. I hope the cat's alright.'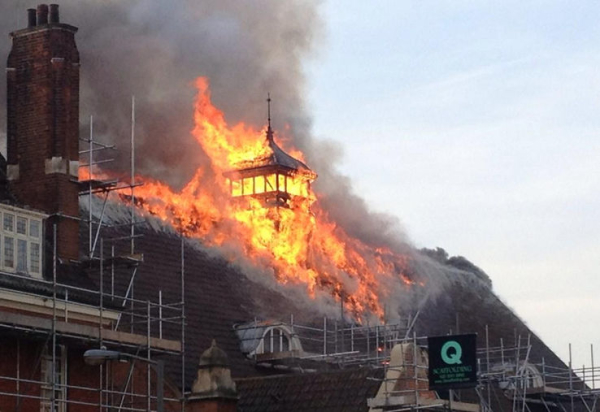 Who could forget the awful scenes when Battersea Arts Centre caught fire in March this year. Twelve fire engines and 80 firefighters tackled the blaze that destroyed the grand hall. But what of the theatre's feline friend, a rescue cat from Battersea Dogs and Cats Home who went missing after the fire? He returned a few days later safe and sound, as announced on his own twitter account:
I have returned! Thanks to all those who were worried. I'm going to a house to be cared for but I am fine.
— Pluto the Cat (@Pluto_BAC) March 18, 2015
11. "Those Sweeney Todd ENO publicity pictures are pretty bad."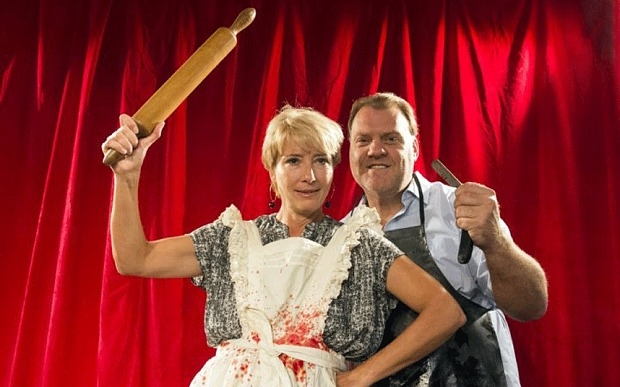 No explanation necessary…
12. "OMG, Harry Potter got old"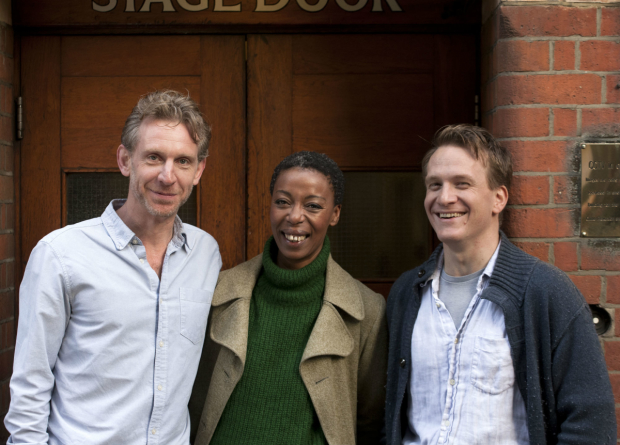 The internet actually broke when JK Rowling and co. announced the initial casting for Harry Potter and the Cursed Child last week. Much debate was had over skin/hair colour discrepancies from the film, but the overriding feeling in WOS HQ was 'how could our childhood hero be middle-aged already?'