Small Island at the National Theatre: first look photos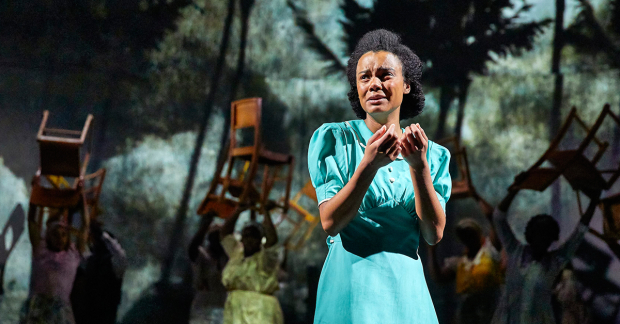 Production images have been released offering a first look at Helen Edmundson's stage adaptation of Andrea Levy's Orange Prize-winning novel Small Island, which is currently running at the National Theatre.
Directed by the venue's artistic director Rufus Norris, the piece's cast is led by Leah Harvey as Hortense, Aisling Loftus as Queenie and Gershwyn Eustache Jnr as Gilbert. Journeying from Jamaica to Britain in 1948, the play will also be broadcast live as part of NT Live on 27 June.
Small Island has set and costume design by Katrina Lindsay, projection design by Jon Driscoll, lighting design by Paul Anderson, composer Benjamin Kwasi Burrell, sound design by Ian Dickinson, movement direction by Coral Messam and fight direction by Kate Waters.
The piece runs in rep at the venue until 10 August.