Di and Viv and Rose is 'moving and surprising'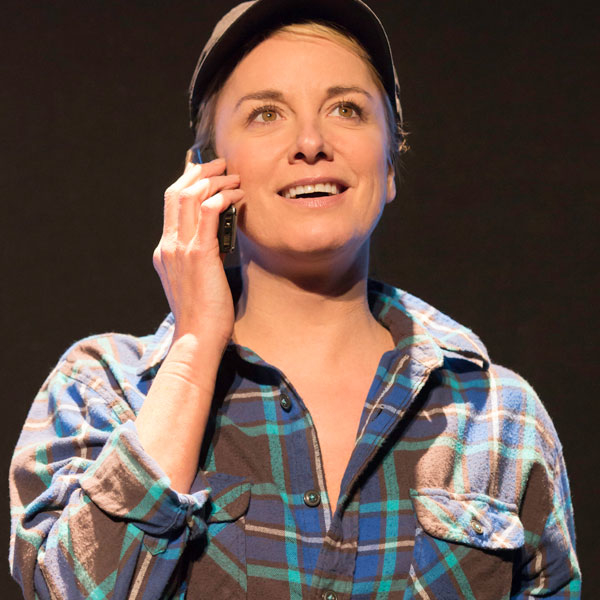 Miriam Zendle
WhatsOnStage
★★★★
If you're the soppy sort, Di and Viv and Rose… will get you proper good, and even if you're not, it'll still make you think. A captivating two and a half hour sojourn into the nature of female friendship, by turns it's funny, moving, sweet and shocking… Tamzin Outhwaite is wonderful as Di, sharp yet soft, vulnerable, loving and not half as tough-skinned as she'd like to believe she is, while Jenna Russell plays soft, sexual Rose to perfection… Samantha Spiro, too, is well cast as Viv… While the trio don't quite bring enough of a youthful sensibility to the characters when they're first starting out, they really do make you believe in the truth of this taut triangle. Who needs men? They certainly don't. Go on, give it a go. It might even get you a cuddle.
Serena Davies
Daily Telegraph
★★★★
On the face of it, there's nothing particularly sophisticated about Amelia Bullmore's play Di and Viv and Rose… But it's cleverer than it first seems… at first, Bullmore seems to be sifting through stereotypes on stage… But the girls are also funny, charming and bolshily argumentative, beautifully rounded out by all three actresses, who perform with great naturalism and heart. And by the simple stroke of casting women already in their forties, director Anna Mackmin offers a sort of permanent, poignant premonition of change, but also the salutary sense we grow into ourselves. It is Mackmin's triumph as well as Bullmore's that the characters become so empathetic… In the end, Di and Viv and Rose is a moving and surprising pleasure of an evening, that sends you out into the night with a lump in your throat.
Michael Billington
Guardian
★★★★
…Even if the play, spanning nearly three decades, occasionally falls into sitcom mode, it explores the highs and lows of female friendship with a good deal of comic brio… Bullmore has written three meaty roles and part of the fun of Anna Mackmin's sprightly production lies in seeing the actors adjust to the ravages of time. The excellent Jenna Russell dominates the play's first half… Samantha Spiro comes into her own later… Meanwhile Tamzin Outhwaite, the one constant in the play's endless recasting, brings out the vulnerability that accompanies Di's physical prowess. Deborah Bruce's The Distance at the Orange Tree recently highlighted the insistent demands of female friendship. Bullmore's play wittily explores its ongoing consolations.
Dominic Maxwell
The Times
★★★★
I laughed and cried when Amelia Bullmore's story of female friendship played at the Hampstead Theatre two years ago, and I did the same when it opened in the West End last night. Though only Tamzin Outhwaite remains from the previous cast, Anna Mackmin's production has retained its bittersweet bite as it shows friendship flourishing and friendship floundering… Granted, the dialogue is more evolved than the plotting… Outhwaite has a relishable warmth and comic timing. Spiro is terrific as a woman belatedly, uncertainly opening up to the world. And the ever-beaming Russell makes us believe Rose's radiance is more than just a performance she keeps giving. It's a bold, beautiful bit of acting… It's a moving, memorable evening.
Fiona Mountford
Evening Standard
★★★★
It's pleasing to see this warm, witty, if occasionally contrived celebration of female friendship pour itself a wobbling bowl of cider and settle into the West End. Di and Viv and Rose have travelled quite some way, from humble beginnings in Hampstead's studio space, and they fully merit their promotion… The performances in Anna Mackmin's easy-going production are top-notch. Spiro's spikiness covers fierce loyalty and Russell is a wonderfully chaotic bundle of energy. It's an interesting decision to have fortysomething actresses play these parts; wisdom and experience are suggested but as the performers are much older than their characters, they do sometimes feel at a slight angle to the action. Even so, this is heartfelt, watchable drama. Di and Viv and Rose await the pleasure of your company.