Catherine Love: We need to make theatre more welcoming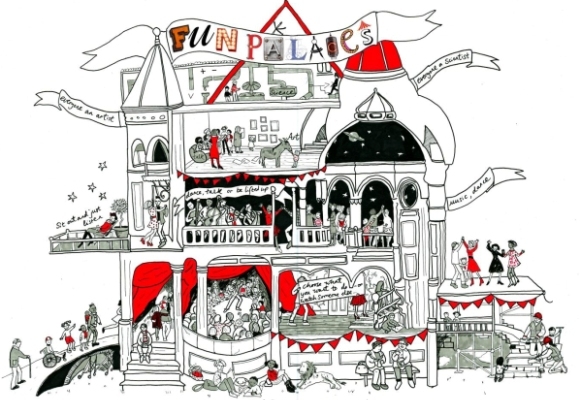 What does it take to make a theatre welcoming? Polite front of house staff? A comfy seat once you get into the auditorium? Reasonably priced interval ice-cream?
Last week UK Theatre released the shortlist for its most welcoming venue award, voted for each year by the theatregoing public. Previous winners include the likes of the Bike Shed Theatre in Exeter, Theatre Royal Stratford East and the New Wolsey in Ipswich. This year, the theatres in contention are Newcastle Theatre Royal, the Watermill in Newbury, the Wales Millennium Centre, Clwyd Theatr Cymru and the Theatre Royal in Plymouth – five very different venues no doubt serving very different audiences.
It's an award that recognises a vital but often underestimated aspect of theatregoing: the complete audience experience. Despite the questions that open this blog, being truly welcoming as a venue is about much more than comfort and snacks (though both can undoubtedly make a considerable difference to the enjoyment of an evening). As interactive theatre company Coney put it, "the experience starts when you first hear about it, and only ends when you stop thinking and talking about it". Theatres and artists should be thinking about every stage along that journey.
But as well as making the experience as enjoyable, memorable and thought-provoking as possible for current theatregoers, being welcoming should also be about removing barriers for new audiences. There are countless factors that discourage people from coming to the theatre, many of them coming into play long before potential audience members reach the threshold of a building, but intimidating entrances, access issues and unhelpful staff are unlikely to coax fresh faces in.
"Being welcoming should also be about removing barriers for new audiences"
As I write this blog, venues all around the country – be they theatres, town halls, parks or even woods – have just come to the end of the first Fun Palaces weekend. This initiative, set up to celebrate Joan Littlewood's centenary, takes up the pioneering director's motto of "everyone an artist, everyone a scientist", opening up spaces where everybody is invited to participate in culture and science. It is hard to imagine a more welcoming sentiment.
While Fun Palaces might occupy just one weekend in the calendar, the hope is that its ethos might be infectious. It remains to be evaluated just what impact it has had in terms of the number of people getting newly involved in art and science in their communities, but already it strikes me that venues could learn a lot from the weekend's countless experiments around the country. Just a look at those organising Fun Palaces for their local areas, many of whom have never done anything like this before, goes to show what a difference it makes to ask people what they want to see and get involved with for a change.
Perhaps the biggest lesson to be learned from Fun Palaces is one that co-directors Stella Duffy and Sarah-Jane Rawlings repeatedly impressed on me when I spoke to them: the power of saying yes. It has been the guiding philosophy of Fun Palaces, enabling organisers to follow their imaginations. And perhaps the answer to being welcoming is to start saying yes more, transforming theatres and arts centres into places where audiences feel able not just to attend but to get involved in creative work of their own.