Catherine Love: My top theatre picks for April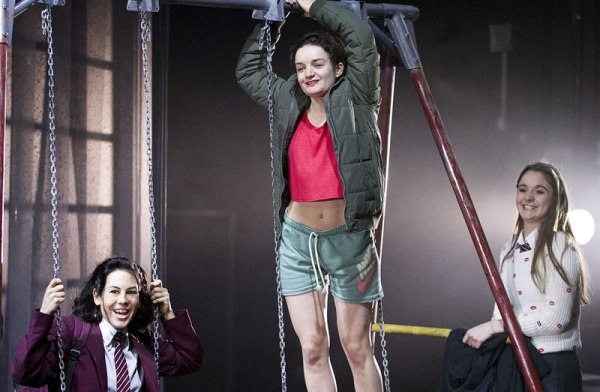 As March comes to a close, my attention turns to my diary and to the theatre I hope to see around the country this April.
In London next month, I'm excited to see the remarkable Andrew Scott back on stage in Birdland, Simon Stephens' latest at the Royal Court, in a week that also sees the openings of Mike Bartlett's King Charles III at the Almeida and Ivo van Hove's production of Arthur Miller classic A View From the Bridge at the Young Vic – a tantalising few days of off-West End theatre. Told by an Idiot are at the Soho Theatre with their unique brand of anarchy as they revisit 1970s children's television in Never Try this At Home, while the theatre's impressive season of solo work continues.
Speaking of seasons, Battersea Arts Centre's Gods, Myths and Legends strand kicks off next month, offering precious second chances to see gypsy jazz opera Orpheus by Little Bulb, Paper Cinema's Odyssey, and Kate Tempest's electric Brand New Ancients. Right at the end of the month, there is also a second chance to see George Brant's brilliant monologue Grounded, performed by the extraordinary Lucy Ellinson at the Gate Theatre.
Away from the capital, this week is your last opportunity to catch Ellinson in action at the Drum Theatre in Plymouth, where she is playing the lead role in Chris Goode's critically acclaimed Mad Man, an eccentric new version of Gogol's Diary of a Madman. As for openings, I'm particularly looking forward to Catch 22 at Northern Stage (and then on tour), a new stage version of Joseph Heller's classic novel directed by Rachel Chavkin of talented American company The TEAM, and to director Blanche McIntyre's interpretation of a series of Noel Coward plays in Tonight at 8.30, starting at the Nuffield Theatre in Southampton.
There is still time to see Anya Reiss' modern updating of Frank Wedekind's controversial play Spring Awakening, which continues to tour with Headlong after receiving a string of positive reviews. Also still touring is the big co-production of The Threepenny Opera, with dates at Birmingham Rep and the West Yorkshire Playhouse next month. I also suggest a trip to the Royal Exchange's production of Much Ado About Nothing, whose director Maria Aberg helmed a joyously anarchic As You Like It for the RSC last year.
At the RSC's Stratford-upon-Avon base, meanwhile, its Roaring Girls season gets started with the Dekker and Middleton comedy that gives the programme its title. At the end of the month it is joined by Arden of Faversham, which is directed by Polly Findlay; the trio will be completed later in the year with John Webster's The White Devil, which sees Aberg return to the RSC to direct.
On a smaller scale, there are a number of miniature gems currently on tour around the country. Look out for Gym Party, Made in China's raucous exploration of competition, and the gloriously bonkers Beating McEnroe, in which Jamie Wood revisits one of the most famous rivalries in tennis history. Finally, Rachel Mars investigates the art of being funny in The Way You Tell Them, while the tender and beautiful Put Your Sweet Hand in Mine by Andy Field and Ira Brand has a single date at Warwick Arts Centre.
What are you looking forward to in April?