250 years of circus: Teetering over Niagra Falls and unicycling on tightropes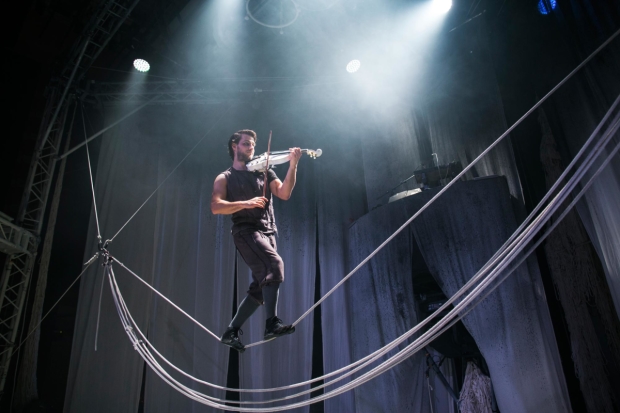 This year marks 250 years since the start of modern circus. It was in 1768 that Philip Astley began his circus entertainment in Waterloo in London. To celebrate, here's the latest in our new series of pieces from circus performers explaining a little about the history of their discipline. Here's Alexander Weibel Weibel to explain more about tightrope walking.
---
There are several different kinds of wire walking, but I would say that the two most common types you see in circus are tightwire and slack rope.
Tightwire is probably one of the most classic and oldest circus disciplines. It is basically a metal wire that is tightened between two points where the artist (or artists) jump, dance around on and sometimes do the famous 'Salto Mortal' (a backflip). In more traditional circuses it is common that the wire is put up high and that the acts involve more than one person.
A Chinese artist rides a unicycle on the rope upside down while pedalling with his hands!
A good example of this is The Flying Wallendas – a wire walking family of several generations that is renowned for doing incredible feats on the highwire, including the seven-person chair pyramid or crossing the Niagara Falls on a wire. The way you balance on this kind of wire is very similar to the way you balance on the floor – it is just a much smaller surface.
The kind of wire I do is called slack rope and the main difference is that, as the name implies, the wire is slack. That means that there is no initial tension on the rope until you put your weight on it. This is not to be confused with slackline – the flat kind of bouncy strap you often see people walking on in parks. What makes this rope complicated in the beginning is that the way you have to balance is very different. In this case it is more about controlling the rope and keeping it under you than actually balancing over it.
As with tightwire, the boundaries of what is or isn't possible are still being pushed. A good example is the Chinese artist Zang Fang, who walks on his hands while swinging on the rope or rides a unicycle on the rope upside down while pedalling with his hands!
After deciding not to be a violinist because it didn't feel like a 'safe' job to have and then giving engineering a try for three years and seeing that it wasn't the kind of life I wanted to have either, at the age of 23 I decided to quit university and audition for a circus school in Madrid – the city I grew up in.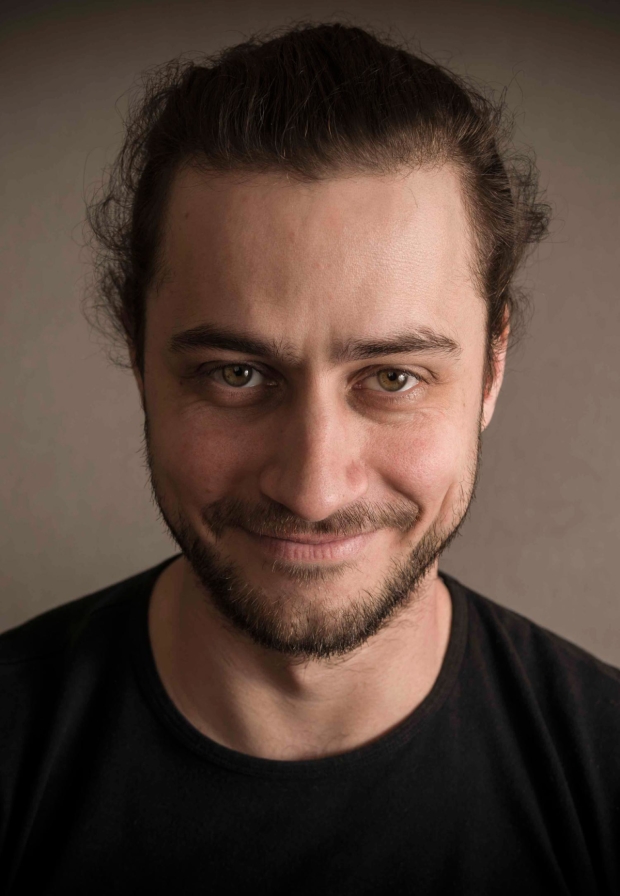 Being quite late to start and knowing that if I wanted to do this I would have to really go for it, I decided to go to Russia to train for a year which is where I first started walking on a slack rope. The school there was way too traditional for me but I had heard of a school in Stockholm that was supposed to be very good, so I auditioned there and got in. A constant battle against injuries throughout school made me take certain choices about the kind of work I would be doing and really influenced my choice to go for the slack rope at a professional level.
I try to give the discipline a new twist and to push the boundaries in a new direction which is what new circus is all about for me. A good example of this would be the 'Multiple Slack Rope' act I made which explores the possibility of having more than one rope or the exploration of different materials used in Breaking Point where the rope is made out of paper or fishing line.
Breaking Point by Weibel Weibel Co runs at Roundhouse as part of Circus Fest from 6 to 8 April.