250 years of circus: The war weapon origins of the diabolo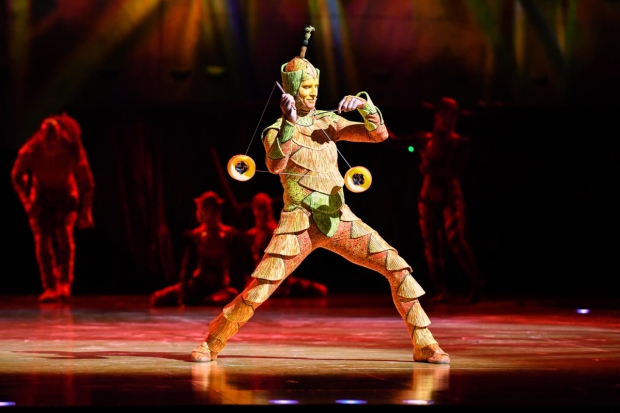 This year marks 250 years since the start of modern circus. It was in 1768 that Philip Astley began his circus entertainment in Waterloo in London. To celebrate, here's the latest in our new series of pieces from circus performers explaining a little about the history of their discipline. Cirque du Soleil's Tony Frébourg explains the diabolo.
---
When I was ten years old, I discovered and learned about diabolos whilst I was on a summer camp. I've never stopped since then and have been doing it for 25 years now. It has brought me to work in 72 different countries so far.
When I was younger I watched Le plus grand cabaret du monde, a popular variety show on French television, alot. It's after seeing different kinds of acts on that TV show that I decided that I wanted to become a performer. Since then, I've had the chance to perform twice on that same TV show – in 2004 and 2009 – and it was definitely achieving a dream I had for a long time.
Diabolo is an ancient discipline. It was invented in China over 2000 years ago and had first been used as a war weapon. Things have evolved since then! More recently – around 1900 – diabolo was seen as a sport for the higher classes, such as golf or tennis. Nowadays, diabolo is more popular and it can even be played as a team sport, with a net, where two teams make the diabolo fly from a side to another, similar to volleyball.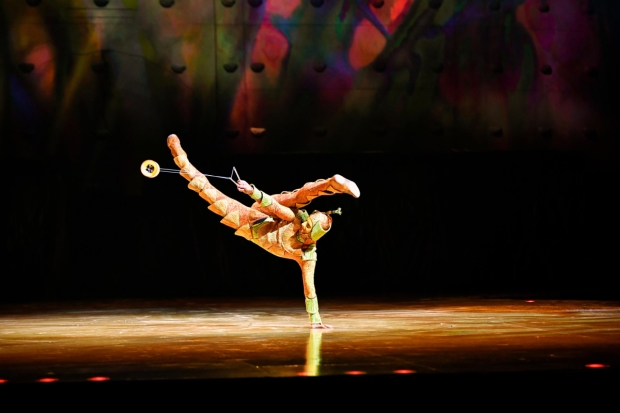 As a kid, I did a lot of gymnastic competitions and I slowly started to integrate gymnastic moves in my diabolo sequences. It definitely helped me to grow as a diabolo artist and got me closer and closer to the circus world. I eventually got a silver medal at the Festival du Cirque de Demain in 2004. I continued to work and train hard and achieved different diabolo world records.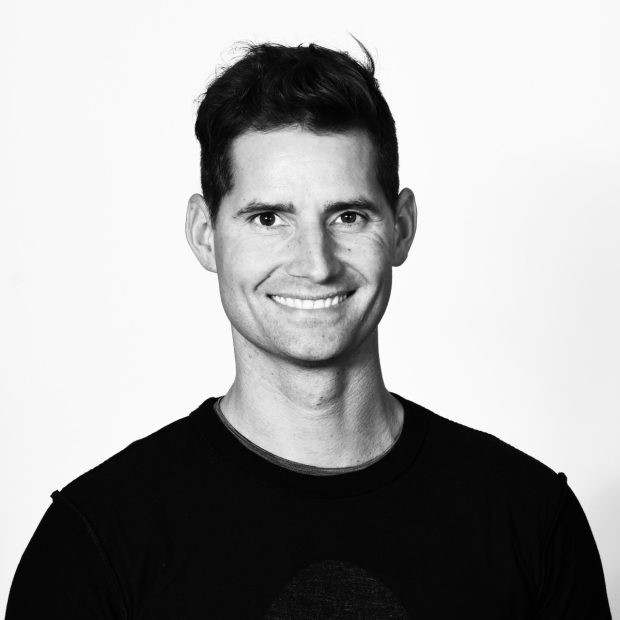 In April 2009 – during the creation of OVO – Cirque du Soleil contacted me directly to see if I was able to join the show. It was one week only before the world premiere! Guy Laliberté had seen my act one year before and it was his wish to bring me into the show. I've been performing in OVO and toured the world since then.
In Cirque du Soleil's show my act is a mix of high diabolo techniques sequences and I mix it with a lot of energetic acrobatic movements. I play a very dynamic firefly that juggles four diabolos, but I am training so I will be able to juggle with five diabolos on stage. I keep training a lot as I love to improve and always push my own limits.
Tony Frébourg is currently starring in Cirque du Soleil's OVO at the Royal Albert Hall which runs until 4 March. The show then tours to UK arenas from 16 August to 7 October.