Witness for the Prosecution announces tenth cast and new extension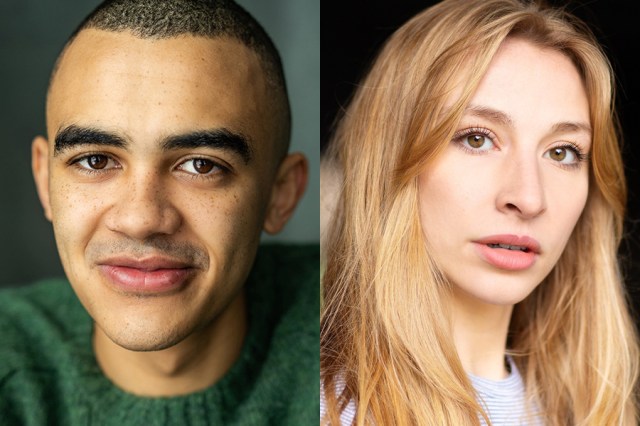 New cast members are headed for London's County Hall as courtroom murder mystery thriller Witness for the Prosecution extends its run through to September 2024.
Lucy Bailey's production of Agatha Christie's hit play is designed by William Dudley, with lighting by Chris Davey, sound design by Mic Pool and casting by Ellie Collyer-Bristow CDG.
From 26 September, Benjamin Westerby (Macbeth) will play the accused, Leonard Vole opposite Katie Buchholz (Leaves of Grass) as Romaine Vole. Stephen Hogan (Napoli, Brooklyn) will play Sir Wilfrid Robarts QC, Paul Ansdell (Dry) will join the cast as Mr Mayhew, David Shaw-Parker (Uncle Vanya) as Mr Justice Wainwright and John Mackay (The Doctor) as Mr Myers QC.
The company is completed by Phil Adèle, Melissa Aduke-James, Aamira Challenger, Tom Espiner, Sam Flint, Mackenzie Heynes, Damian Lynch, Matthew Mellalieu, Blair Robertson, Nicola Sanderson, Andrew Tuku JR and Rosamund Williams.
Lucy Bailey's production received Best Revival nominations at the 2018 Olivier and WhatsOnStage Awards. Tickets are on sale below.