Walter Meierjohann: 'Home Manchester will be like a mini-Barbican'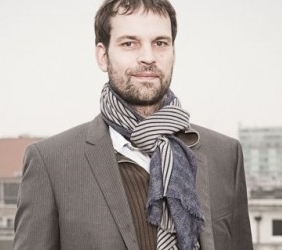 Home in Manchester is a new venue, formed by the merger of the Cornerhouse and Library Theatre Company. It promises an international programme of theatre, art and film, beginning with its inaugural season which includes work by Simon Stephens and Kneehigh.
We recently caught up with the venue's Dutch-born artistic director of theatre, Walter Meierjohann, to find out more about his plans, and why he wants to tackle the UK's fondness for naturalism.
How did you first get involved with Home?
The job was advertised and someone put my name forward – I was abroad at the time so didn't actually know about it. At the interview I got really interested in the idea of three art forms in the same building; obviously I love theatre but I also love the idea of art forms sharing space at Home – like a mini-Barbican.
How would you summarise your ambition for the performance programme?
I like the idea of Home being a place for UK premieres of foreign plays. That doesn't mean we'll just do that, we're also working with UK writers. But I imagine our theatre being rather like an arthouse cinema – finding stories from around the world. There will also be an emphasis on directors, putting them very much at the helm of projects.
You've talked about using dramaturgs; could you explain more about that?
There's a difference between dramaturgs in the sense of literary managers and what I term 'production dramaturgs'. With the latter, it's about having someone who works with the director in rehearsal, like a second pair of eyes, and works on the project right from the beginning. Directing can be very lonely, and a good dramaturg should help them to realise their vision for a production. So every Home production will come with the offer of a dramaturg; I don't expect every director to take it up, but the option will be there.
When it comes to visiting companies, what kind of work are you looking for?
Britain has a very strong tradition of playwriting, but I feel there's an over-reliance on realism. Theatre can offer much more than that, and companies that we're bringing in such as Kneehigh or 1927 have had success with non-naturalistic work. But that's not to say we're only telling stories that don't move people; you don't have to use kitchen-sink realism to evoke emotion.
Do you think Home will help Manchester become further established as an alternative theatre destination to London?
I've lived and worked in London, and it will always be, generally speaking, the capital of culture in the UK, which is fine. But I find that the way people work in Manchester is a lot more open, less commercially driven, and I think that provides possibilities that you don't get in London. I hope that over the years more companies will produce work with us rather than bring work in; we're a very open city, and there's a hunger for things to be done differently here.
For more about Home's inaugural season, click here