Summerhall announces full line-up for Edinburgh Festival Fringe 2017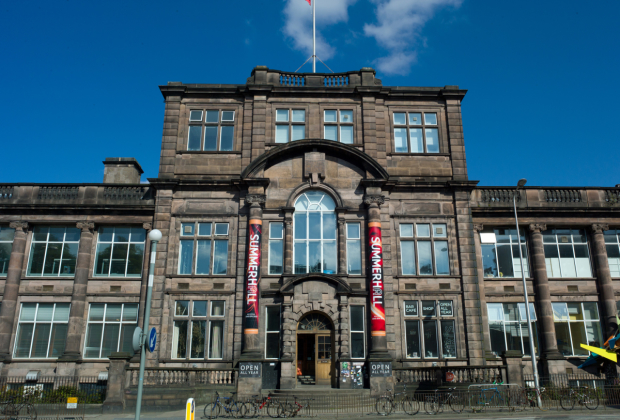 Summerhall has announced its line-up for this year's Edinburgh Fringe Festival.
As previously announced, Northern Stage will take shows about mental health, extremism and gender.
Paines Plough have announced three world premieres by Brad Birch, Elinor Cook and Sarah McDonald-Hughes. Birch's Black Mountain is about a couple who run away to try and save their relationship. Cook's Out of Love is about two teenage friends, one of which gets a place at university, the other gets pregnant. McDonald-Hughes' How to be a Kid is about a young carer Molly who looks after her mum and younger brother Joe.
There will also by new plays by Luke Barnes (All We Ever Wanted Was Everything), Monsay Whitney (Box Clever), Alan Harris (Sugar Baby) and Nilaja Sun (Pike St).
Paines Plough will also welcome back Lemons Lemons Lemons Lemons Lemons, Stacey Gregg's Scorch, satirists Jonny and the Baptists and Duncan Macmillan's Every Brilliant Thing.
Mark Thomas will return to Edinburgh after last year's The Red Shed with A Show That Gambles on the Future, in which he looks at the curse of 2016. There will be a world premiere of the experimental piece Sasquatch, The Opera, written and directed by Faith No More's Roddy Bottum.
National Theatre Scotland will present Graham Eatough's How To Act, and Vault Festival Show of the Year winner James Rowland returns with A Hundred Words for Love.
The venue will also see work from across the globe, including a multinational programme of Middle Eastern theatre, Arab Arts Focus, a hub for work from Canada, as well as seasons from Finland, Taiwan and Sri Lanka.
The UK premiere of Mouthpiece will see two performers embody the voices in one woman's head and Sh!t Theatre will bring their show about Dolly Parton, DollyWould, to the festival after a run at Latitude. Manchester's Eggs Collective's Get A Round will run at the venue after it was announced it would be part of the BBC's Performance Live line-up.
Dance pieces on the bill include Luca Silvestrini's production of Border Tales, Amina Khayyam's Slut which is about sexual grooming, and Scottish Dance Theatre will bring a piece based on the memoir of Patti Smith called Velvet Petal.
Edinburgh Festival Fringe runs form 4 August.