Sleeping Beauty adult pantomime reveals cast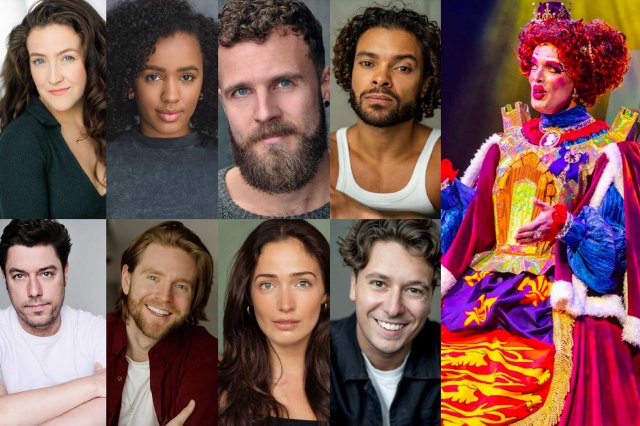 The creative team behind the now-closed Above The Stag Theatre's LGBTQ-themed Christmas shows have announced casting for their upcoming adult pantomime production.
Entitled Sleeping Beauty Takes A Prick! and penned by Jon Bradfield and Martin Hooper with original songs by Bradfield, the production will run at London's Charing Cross Theatre this festive season.
Set in the tiny kingdom of Slutvia, ruled by horny widowed Queen Gertrude, the pantomime follows Prince Beauty on a search for the boy of his dreams… until he wakes up in the modern world where palaces are run by the National Trust and the man of his dreams is somewhere on Grindr.
Under the direction of Andrew Beckett (Grindr: The Opera), the cast includes Matthew Baldwin (The Act) as Queen Gertrude, with Nikki Biddington (Ghosted: Another F***ing Christmas Carol), Natalia Brown (Ain't Too Proud), Matthew Gent (Cabaret), Myles Hart (The Book of Mormon), Chris Lane (Sh!tfaced Shakespeare), Tom Mann (Fanny and Stella), Jordan Stamatiadis (Stephen Sondheim's Old Friends: A Celebration) and Fin Walton, making his professional stage debut.
Further creative team members includes set designer David Shields, costume designers Sandy Lloyd and Robert Draper, lighting designer Jamie Platt, orchestrator and musical director Aaron Clingham, and sound designer Keegan Curran.
Produced by Oli Sones for He's Behind You! Ltd, Sleeping Beauty Takes A Prick! runs from 23 November 2023 until 13 January 2024, with a press night set for 29 November.