New musical theatre festival MT Fest curated by Paul Taylor-Mills to open at The Other Palace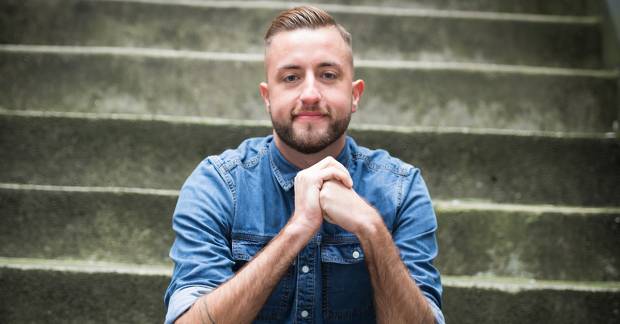 The Other Palace will host the first-ever MT Fest UK, a two-week festival to platform new musical theatre talent.
Produced by the venue's former artistic director and current affiliate producer Paul Taylor-Mills, the event runs from Monday 11 February to Saturday 23 February 2019.
At the heart of the festival will be a "Taster Menu" series of eight 45-minute musicals, presented semi-staged in the studio at The Other Palace. The series is composed of re-worked Broadway shows and brand-new musicals, with tickets (all priced at £12.50) going on sale on Wednesday 19 December.
The festival will also feature "Tea For Two", a programme of conversations with musical theatre practitioners, as well as informal late-night concerts entitled "Night Caps", featuring a range of musical theatre stars. "BEAM Brunches" will see writers featured in BEAM2018 showcase their work.
The eight shows in the "Taster Menu" are AA by Olivier Award-winning Richard Thomas (Jerry Springer The Opera) set during an Alcoholics Anonymous meeting, Nerds, with music by Hal Goldberg and book and lyrics by Jordan Allen-Dutton and Erik Weiner about Bill Gates and Steve Jobs, First Date, about a blind date, with book by Austin Winsberg and music and lyrics by Alan Zachary and Michael Weiner and Porn the Musical with book and lyrics by Boris Cezek, Kris Spiteri, Malcolm Galea and Abigail Guan, music by Cezek and Spiteri and additional book by Brendan Cull.
Rap, RnB and 18th century France collide in Tasha Taylor Johnson, Jack McManus and Jonny Wright's Killer Queen, while But I'm a Cheerleader is a coming-of-age musical about a high school cheerleader. It has book and lyrics by Bill Augustin and music by Andrew Abrams. Musical parody Bloody Bloody Jessica Fletcher is based on a crime thriller and has book by Kevin Zak, Josh Lamon and Phillip Taratula and music and lyrics by Keith Varney with additional music and lyrics by Lamon. Finally, superheroes face up to the consequences of ageing in The Astonishing Return of… The Protagonists and has book and lyrics by Kevin Del Aguila and music by Michael Shaieb.
Taylor-Mills said: "Over the years I've been fortunate to meet writers and composers from all over the world, and this festival is about putting their work front and centre and celebrating the process of creating new musicals. It's vital to ensure the musicals seen on our stages in years to come remain relevant, entertaining and boundary-pushing, and this means giving writers the opportunity to put their work in front of audiences."