Prom Queen musical workshop at The Other Palace to feature Caroline Sheen and Nathan Amzi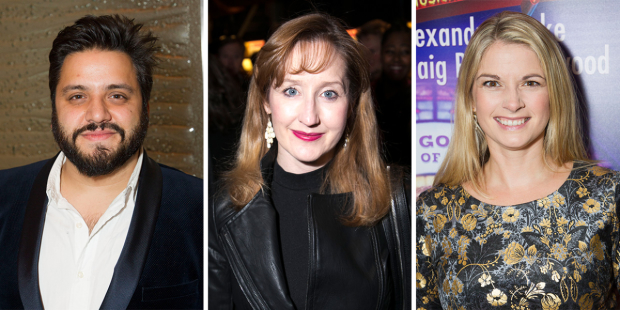 The Other Palace's outgoing artistic director Paul Taylor Mills will direct a London workshop of new musical Prom Queen at the venue next month.
The musical, which was first produced in 2016 at The Segal Centre for Performing Arts in Montreal, Quebec (where it won the 2016 Pechet Musical Award from the Playwrights Guild of Canada), is based on the true story of Canadian teen Marc Hall, who takes his school board to court when they refuse to let him attend prom with his boyfriend.
It has book by Kent Staines, music by Colleen Dauncey and lyrics by Akiva Romer-Segal.
The workshop takes place at The Other Palace on 2 July ahead of a planned Broadway run.
Cast in the workshop are Lauren Ward (Caroline, Or Change, Matilda), Nathan Amzi (In The Heights, Rock of Ages), Caroline Sheen (Mary Poppins, Les Misérables), Luke Bayer (Everybody's Talking About Jamie) and Natalie Douglas (The Beautiful Game).
The cast also includes Cameron Burt, Danielle Fiamanya, Ethan Scott, William May, Liam Gartland, Tom White, Frances Gilbert, Carine Gilbert, Lucy Smith, Emma Davies, Martha Kirby, Ben Addington, Matthew Rankcom, Micheal Bowie, and students from The Guildford School of Acting.
Taylor-Mills said today: "I came across Prom Queen at The National Alliance for Musical Theatre Festival in New York last October. This real life story, exploring how we change outdated perceptions of gender and sexuality, is a familiar one that we're seeing in a lot of new musicals.
"I couldn't help but be completely taken by this contemporary score set against a relevant and important story and am so excited to be workshopping it at The Other Palace with this wonderful cast."