Lyric Hammersmith announces Rachel O'Riordan's first season as artistic director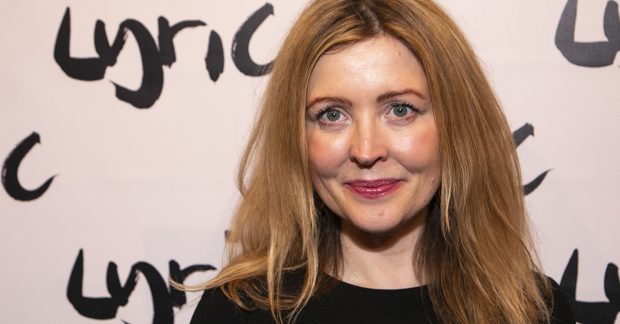 Rachel O'Riordan has announced her first season as artistic director of the Lyric Hammersmith.
The season will open with a new adaptation of Ibsen's A Doll's House, adapted by Tanika Gupta. Set in Calcutta, the piece has been refocused to look at British colonialism and female perspectives of ownership and race. It will run from 6 September to 5 October and will be directed by O'Riordan.
The piece will star Anjana Vasan (Summer and Smoke) as Niru, Nora in the original. Further casting is to be announced.
David Greig's play Solaris, adapted from the original sci-fi novel by Stanisław Lem, is to arrive at the Lyric following its opening at the Malthouse Theatre in Australia in June and a run at the Lyceum theatre in Edinburgh. Matthew Lutton's production runs from 10 October to 2 November and is set on a space station orbiting the strange planet Solaris.
The Lyric's legendary Christmas offering this year will be Cinderella, written by Jude Christian and directed by Tinuke Craig. Christian returns to write the pantomime following her Dick Whittington at the same venue last year. Cinderella will run from 16 November to 5 January.
Next year, O'Riordan will direct a revival of Mike Bartlett's 2010 play Love, Love, Love in which a family goes to war over its personal politics. It runs from 5 March to 4 April 2020.
Roy Alexander Weise is to direct Seamus Heaney's translation of Sophocles' Antigone: the Burial at Thebes from 18 April to 16 May 2020. The show focuses on Antigone, who battles for both her brothers to be buried. It will feature a chorus of young performers from the Lyric Ensemble.
In autumn 2020 a new revival of Martin McDonagh's play The Beauty Queen of Leenane will run at the theatre, directed by O'Riordan. The 1996 piece focuses on Maureen Folan, a plain, lonely woman in her early forties, and Mag, her manipulative ageing mother.
The venue has announced a plan to collaborate with Headlong to commission and produce large-scale work by women in the Lyric and on tour, with the first production in 2020. The venue's associate artists have also been revealed – Stuart Burt (casting director), Tinuke Craig (director), Phillip McMahon (playwright and director), Nina Steiger (dramaturg) and Simon Stephens (playwright) will all be working closely with the venue in the future.