Influence with Kit Young at Collective Theatre – review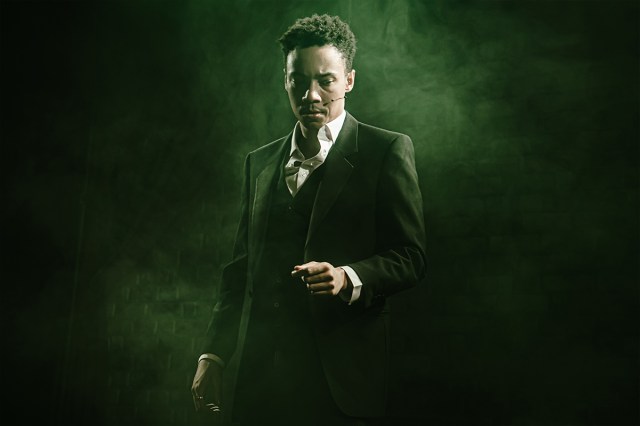 Stockroom's Influence is the first play to be performed at the Collective Theatre, a beautiful and intimate new space in Finsbury Park, and is a great introduction to how it can be used.
Starring Kit Young as The Magician, the show sets itself up as his attempt to re-enact his grandfather's magician act, but with a new spin: he will complete the act that his grandfather could never quite pull off. Fittingly for a play on this theme, the show is laced with secrets and the winding question of whether or not they will be revealed.
The magic tricks in the show are clearly of an incredibly high quality and delightful to watch, and even if you can guess how one or two of them works, Young's Magician is charming and slick enough that it doesn't lessen any joy. The play's combination of trickery and (apparent) honesty is well-balanced, and even if this were just a slightly left-field magician show, it would be an entertaining evening. It does twist into other directions, which I won't reveal here, but will say that these moments never feel quite as thrilling as the magic itself.
As with the trickery, the production as a whole is really well-crafted, with particularly Natalie Pryce's set design perfectly bridging the tricks and The Magician's reality. It's also a real testament to Simon Slater's sound design that, even as The Magician points out how much the music of the show could be manipulating us, it continues to do so.
At its best, the show does feel as if we could be in a backroom somewhere, watching what could be someone's final trick – although it's never quite possible to forget that we aren't.