Guest blog: Vault's Tim Wilson on opening a six week creative Festival under Waterloo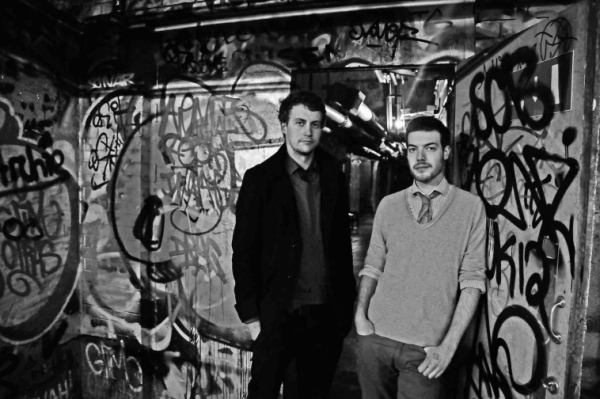 Sunday 18 January. VAN DAY.
I love Van Day. I also fear Van Day. It marks the practical start of every large project and it's hugely exciting. It also marks the point of no return and it's utterly terrifying. No recipe for a physically exhausting, two solid non-stop months of work is complete for us unless it begins with Van Day: a fourteen hour marathon of badly-executed lifting and reckless driving, saving money before the people with real skills arrive the following morning.
Monday 19 to Friday 23 January. MANDELBROT MADNESS.
Beginning on Monday morning with a guttural wheeze and skeletal creak – thanks, Van Day! – the following things happen: the hairline fissures in planning suddenly take on a cosmic, chasmic significance; great pyramids of logistics involving hundreds of man-hours and fortunes-worth of equipment all pivot on a last-minute bank transfer or signature; phone calls become entirely devoid of punctuation or niceties. Every decision creates sub-decisions, creating sub-decisions, ad infinitum.
Simultaneously, Monday 19 to Friday 23 January. TIP OF THE WORKBERG.
To all outward appearances, and truthfully, in the final sum of things, everything looks like it's going to be fine. Andy George is leading a team of highly skilled humans to build seven theatres and two gig spaces in nine days. He is like a field marshal, an air traffic controller, an octo-puppeteer. Daily I boggle at the organisational detail that the team have created. We open next Wednesday 28th, and it doesn't matter that we've been planning since June. It'll go right up to the wire.
Weekend of 24/25 January. WHITE NOISE.
Email communication rockets as a hundred distinct artistic groups get in touch with last minute requests, begin sending out mailshots, checking on technical details. Very little sleep is had by Mat Burt as he works for two solid nights putting finishing touches to the website and the printed programme. Mat is a one man band and does the work of an orchestra; as he heads up all the digital and marketing side of VAULT.
Monday and Tuesday 26 and 27 January. FINAL CABIN CHECKS.
Nothing is ready. Andy, Mat and I stand nervously for minute long meetings about everything. Around us a tasmanian devil of activity whirls. Then suddenly, with a devastating calmness, at about 3pm on Wednesday afternoon, everyone downs tools and we look around. And VAULT Festival is ready to welcome twenty five thousand people over the next six weeks. I realise, with the same force that accompanies this realisation every time our amazing team delivers a project, it may have appeared like chaos, but was actually as ordered as snow falling evenly on the ground.
---
VAULT Festival is taking place at The Vaults, Leake St, London until 8 March. For more information click here.