Cast announced for The Good Enough Mums Club musical tour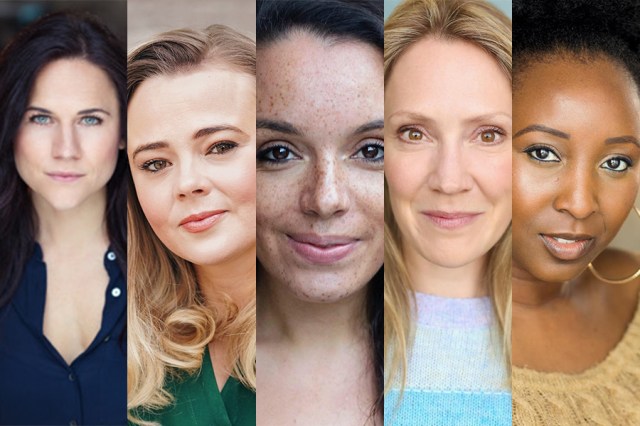 The Good Enough Mums Club – a new musical based on women's own stories of motherhood – is embarking on tour this autumn and casting has now been confirmed.
The story centres on five women who are thrown together when their council threatens to close their local playgroup. Together, they overcome their isolation, loneliness, judgement and perfectionism.
It will play at the Birmingham Hippodrome from 25 to 29 October, followed by Storyhouse, Chester (2 to 4 November), Norwich Theatre Playhouse (9 to 11 November), Lincoln Performing Arts Centre (16 to 17 November), MAST Mayflower Studios, Southampton (22 to 23 November) and The Lowry, Salford (30 November to 2 December).
With a book and lyrics by Emily Beecher, who created the show based on her own experiences, and music by Verity Quade and Chris Passey, The Good Enough Mums Club is directed by Sarah Meadows and Michelle Payne.
Set to star in the show will be Rebecca Bernice Amissah (A Strange Loop) as Michelle, Joanna Kirkland (Dear Evan Hansen) as Bea, Amy Ross (Wicked) as Sophie, Jade Samuels (Jumprov) as Chantel and Belinda Wollaston as Esme (Mamma Mia!) with Gemma Atkins (Wicked) and Cartier Fraser (The Buddy Holly Story) as swings.
Dr Jess Heron, CEO, Action on Postpartum Psychosis, said: "It's so important to raise public awareness of postpartum psychosis – a severe postnatal mental illness that affects around 1400 new mums in the UK each year. It often strikes without warning, and urgent help is needed. Seeing experiences brought to life on the stage in such a hopeful and reassuring way, as is the case with The Good Enough Mums Club, is invaluable in helping women and families to feel less alone and more able to identify symptoms and ask for help."