BE Festival opens at Birmingham Repertory Theatre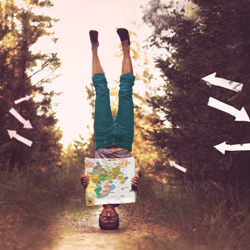 Celebrating its fifth anniversary BE FESTIVAL, Birmingham's festival celebrating the best of European theatre, returns to the city and a new home at Birmingham Repertory Theatre this week. Featuring over twenty performances from eleven European countries, plus live music, exhibitions, workshops and discussions this festival puts Birmingham on the map as the theatre capital of Europe from 2 – 12 July 2014.
Turning the building back-to-front as festival-goers will be able to step backstage and experience The REP in an exciting way. The REP's set construction workshop will be transformed into a festival hub with a bar for audiences to socialise and the scenic paintshop becomes an interactive exhibition space, while the theatre's vast main stage will be converted into a pop-up restaurant.
The first week features double-bill: Finger, Trigger, Bullet, Gun written for UK theatre company Stan's Cafe by Serbian playwright Nenad Prokić, uses thousands of dominoes to stage the outbreak of WW1; and Danish company, Out of Balanz return with their award-winning show from last year's festival, Next Door.
Next week, the festival audiences are invited to experience a choice pick of shows in a unique atmosphere, format and setting. Each night features four different 30 minute-long shows with audiences offered the opportunity to eat dinner with the performers in the interval. Before and after the performances the festival also offers live music, visual art and the chance to attend workshops, while each day opens with Feedback Café – an informal chance to meet the performers from the previous night's shows.
Festival highlights include an evening of solo shows from the participatory loops & breaks by Julia Schwarzbach (Austria) to Anna Peschke's (Germany) Ilsa's Garden, Radioballet – aka Hungarian dance artists Bea Egyed and Milan Ujjvaro – perform in front of an English-speaking audience for the first time with From The Waltz to the Mambo while Iraqi actor and director Mikhallad Rasem (Belgium) brings his meditative piece, Waiting. David Espinosa and El Local Espacio de Creación (Spain) explore whether bigger necessarily means better in Mi Gran Obra (My Great Work), and Jamie Wood (UK) stages his own epic Wimbledon final in Beating McEnroe.
Audiences will also be rewarded with REP pounds to spend on tickets to future shows at The REP. Festival goers also have the option of buying a Golden Ticket by paying an extra £8 for their shows. which will grant a stranger entry to one day of the festival.
BE FESTIVAL plays at Birmingham Repertory Theatre until July 12.