An Officer and a Gentleman to embark on new tour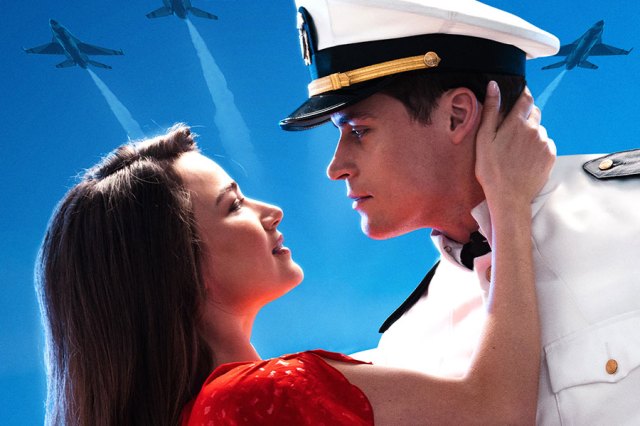 An Officer and a Gentleman is set to embark on a new tour next February, it has been revealed. 
Based on the cherished film starring Richard Gere, the show was first seen at Curve in spring 2018. The story is based on writer Douglas Day Stewart's personal experience as a naval officer candidate.
The book of the musical is co-written by Stewart and Sharleen Cooper Cohen and features songs including "Up Where We Belong", "Alone", "Don't Cry Out Loud", "You're the Voice" and "Girls Just Want to Have Fun".
Director Nikolai Foster said: "Filled with love and quiet profundity, An Officer and a Gentleman sensitively charts the lives of working class, military folk in America in the early 1980s. We are proud to be working alongside the film's creator Douglas Day Stewart, producer Jamie Wilson, Sharleen Cooper Cohen and an incredible creative team to present this beautiful and inspiring story. We are excited to share some iconic 80s songs and this moving story with audiences across the UK."
Also on the creative team are choreographer Joanna Goodwin, musical supervisor and orchestrator George Dyer, set and costume designer Michael Taylor, lighting designer Ben Cracknell, sound designer Tom Marshall, wig, hair and make-up designer Sam Cox and casting (which is to be revealed) director Debbie O'Brien.
The new tour will kick off at the Alexandra Theatre in Birmingham before visiting Glasgow, Belfast, Llandudno, Bradford, Wimbledon, Cardiff, Brighton, Manchester, Stoke, Newcastle, Dartford, Oxford, York, Sheffield, Southampton, Torquay, Canterbury, Southend, Liverpool, Nottingham, Woking, Leicester, Truro, Bristol, Ipswich, Eastbourne, Wolverhampton, Blackpool, Aberdeen, Milton Keynes, Bromley, Hull and Carlisle.