A Christmas Carol (Birmingham)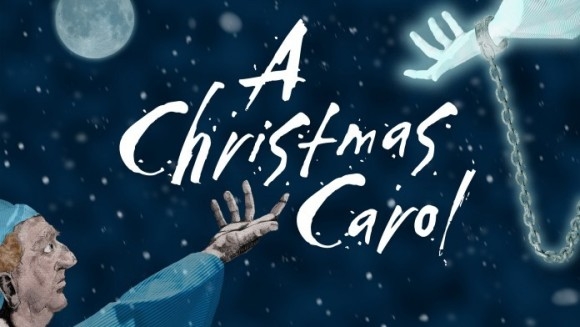 In December 1853, Charles Dickens stood in Birmingham Town Hall and gave his first dramatic reading of the story that has come to symbolise Christmas more than any other. Since that night, it has been retold in countless ways – for the stage, for radio, on television and in films – each version a different take on the classic tale of ghosts and greed, love and loss, regret and redemption. Just a stone's throw from where Dickens gave his story its first performance, Birmingham Repertory Theatre is marking the festive season with a musical version of A Christmas Carol, directed by Tessa Walker.
If you're fond of the familiar then you won't be disappointed with this production. There's "humbug" aplenty, a feast of frock coats and bonnets, foggy London streets and an achingly adorable Tiny Tim. Much of the dialogue is taken from the original novella and the plot plays out as you would expect.
But this production is certainly not stuck in the nineteenth century. The staging is modern and inventive, making full use of trapdoors, ladders, windows, backdrops and smoke machines. The ragged, skeletal puppet which dominates the stage as the Ghost Of Christmas Yet To Come is hauntingly sinister. The sound (Rich Walsh) and lighting (Mark Doubleday) do an excellent job of enhancing the mood of each scene, whether it be cold and ghostly or warm and festive. The musical numbers are varied, well choreographed and performed well by the live band, while costume and colour are also used effectively, from the muted blues and greys of the ghosts to the riot of rainbow shades at the Fezziwigs' Christmas dance.
With a story so familiar, holding the audience's attention is a tough task, but this production zips along at such a pace, and with so much passion and enthusiasm, that it is thoroughly engaging and entertaining throughout. The performances, which involve singing and dancing and a huge number of props, are consistent and powerful, creating strong connections between the vast array of characters. The Cratchit family are a lovable delight, the Fezziwigs are wonderfully boisterous and the chorus of meddling ghosts are eerie and unsettling. Angela Wynter deserves special mention as the sassy and charismatic Ghost of Christmas Present, as does Bethan Mary-James for her tipsy Carolyn and kissable Belle.
Like a mug of Glühwein from Birmingham's famous Christmas market, this production is warm, spicy and the perfect way to get into the festive spirit.
– Alexandra Taylor