Hamilton tickets being sold for over $6,000 on secondary ticket websites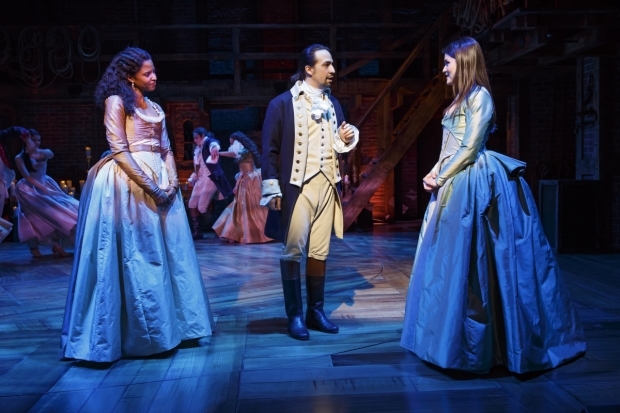 Tickets for Hamilton in London have appeared on secondary ticket websites with a price tag of over $6,000 (£4,788), despite the producers' intent to combat touts.
Cameron Mackintosh told The Telegraph last year that he was "putting all my efforts" into stopping the resale of tickets for Lin-Manuel Miranda's musical.
The producer has implemented a paperless ticket system, which requires the ticket purchaser to present the credit card used to buy the seats when they arrive at the theatre for the performance.
However, just two hours after tickets went on general sale, some seats have appeared on secondary ticket websites for up to $6,000. When bought officially, through the Ticketmaster website, the most expensive premium tickets cost £200.
It's believed that touts aim to get round the system by turning up at the theatre with the people who have bought the tickets from them, and either watch the show or leave before the show has started.
However, the official Hamilton website states: "Any Hamilton ticket offered for resale either on or offline (including on all secondary ticket retail websites) will result in the entire original booking being cancelled."

GetMeIn.com, which is owned by official ticket seller Ticketmaster, is not allowing any tickets for Hamilton to be listed on the website.
Tickets for Hamilton are currently unavailable until March 2018.
Last week, initial casting for the musical was announced and features Rachelle Ann Go and Giles Terera with the lead role yet to be announced.
Hamilton will open at the Victoria Palace Theatre on 7 December, with previews from 21 November.