Griff Rhys Jones, Lucie Jones, Miriam-Teak Lee and more to star in LMTO's A Christmas Carol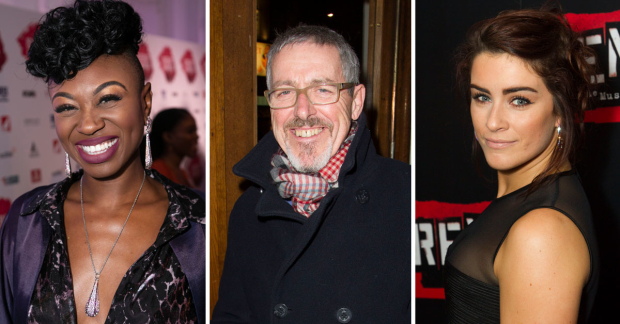 Cast for the London Musical Theatre Orchestra staging of A Christmas Carol has been announced.
Griff Rhys Jones is to star as Ebenezer Scrooge in the concert, alongside Lucie Jones as Emily / The Ghost of Christmas Future, Miriam-Teak Lee as The Ghost of Christmas Past, Cedric Neal as The Ghost of Christmas Present, Rosemary Ashe as Mrs Fezziwig, and Nicolas Colicos as Mr Fezziwig.
Joining them will be David Hunter (Kinky Boots) as Bob Cratchit, Jeremy Secomb (Les Misérables) as Marley, Caroline Sheen (Mary Poppins) as Mrs Cratchit and Jon Tarcy (The Sound of Music Live) as Fred Anderson.
The concert performance will take place on 10 and 17 December at the Lyceum Theatre in London and a new matinee performance has also been announced on 17 December.
Alan Menken, Lynn Ahrens and Mike Ockrent's musical is an adaptation of Charles Dickens' classic and LMTO bring it back to London following performances in 2017 and 2016. Shaun Kerrison directs with sound design by Nick Lidster and Avgoustos Psillas and lighting design by Mike Robertson.