David Thaxton, Savannah Stevenson and Celinde Schoenmaker to star in Camelot concert at the Palladium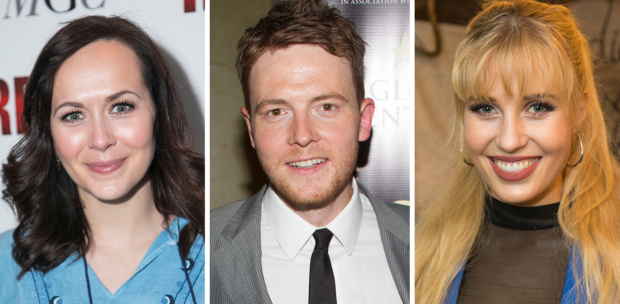 Casting has been announced for London Musical Theatre Orchestra's production of Camelot, which runs at the London Palladium on 6 October.
David Thaxton (Les Misérables) will take on the role of Arthur with Savannah Stevenson (Follies) playing Guenevere in the production, which marks the centenary of composer Alan Jay Lerner's birth.
Joining them will be Charles Rice (Candide) as Lancelot, Sam Swann (Mr Selfridge) as Mordred, Clive Carter (Oklahoma!) as Pellinore and Merlyn, Emmanuel Kojo (Girl from the North Country) as Sir Lionel, Celinde Schoenmaker (Barnum) as Nimue, Matthew McKenna (Bananaman) as Sir Dinadan, Oliver Savile (Wicked) as Sir Sagramore and Raphael Higgins-Humes (The Lion King) as Tom of Warwick.
The piece will be conducted by Freddie Tapner, and features the LMTO chorus including Jake Byrom, Elissa Churchill, Charlotte Clitherow, Ed Court, Emma Fraser, Lee van Geelen, Erin Hair, Daniel Hall, Adam Hepworth, Matthew McDonald, Emma Oliver, Cameron Potts, Lydia Shaw, Rosie Williamson, Lizzie Wofford and Thomas Wright.
The much-loved musical, based on TH White's The Once and Future King, includes numbers such as "If Ever I Would Leave You", "How To Handle A Woman", "The Lusty Month of May" and "Camelot".
The show marks the first time the musical has been seen in the West End in over 30 years.