Ciaràn Hinds joins Colin Morgan in National Theatre's Translations as full cast announced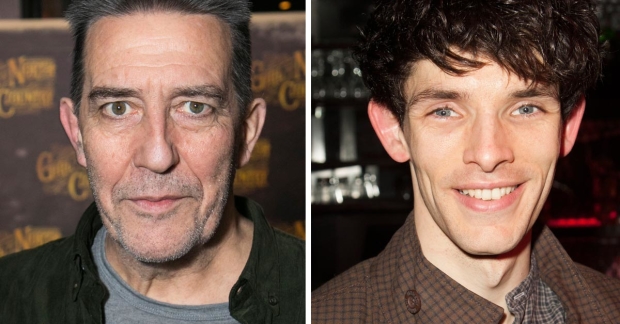 Ciaràn Hinds (Girl From the North Country, Justice League) will join Colin Morgan in the National Theatre production of Brian Friel's Translations.
The piece opens in previews from 22 May and will be directed by Ian Rickson (The Birthday Party). It follows a sleepy Irish town as it deals with the arrival of the British army.
Also announced in the cast are Dermot Crowley, Aoife Duffin, Adetomiwa Edun, Michelle Fox, Laurence Kinlan, Seamus O'Hara, Judith Roddy and Rufus Wright.
Further cast joining Vanessa Kirby (The Crown) in Polly Stenham's adaptation of Strindberg's Miss Julie have also been revealed. Eric Kofi Abrefa (The Amen Corner) and Thalissa Teixeira (Yerma) will play alongside Thomasin Gulgec, Dak Mashava, Beatriz Meireles, Michela Meazza, Ashley Morgan-Davies, Yuyu Rau and Petra Söör. Directed by Carrie Cracknell, the classic play, set during a late night party, is reimagined and set in contemporary London. The show is to run in previews from 31 May until 4 August.
The National Theatre has announced the cast for the National Theatre's production of Branden Jacobs-Jenkins' An Octoroon, in a co-production with the Orange Tree Theatre. Cassie Clare, Emmanuella Cole, Celeste Dodwell, Iola Evans, Ken Nwosu, Vivian Oparah, Alistair Toovey and Kevin Trainor, and cellist James Douglas make up the cast. A response to Dion Boucicault's 19th century piece by the same name, the show opened to rave reviews in the Orange Tree Theatre's run last year. It transfers to the National in June.
As previously announced Simon Russell Beale plays alongside Adam Godley and Ben Miles in Sam Mendes' production of The Lehman Trilogy.
Rufus Norris' upcoming production of Macbeth which stars Rory Kinnear and Anne-Marie Duff in the Olivier Theatre, is also due to tour the UK. The production will open at the Lowry, Salford in September 2018 before embarking on a tour that includes Edinburgh, Aberdeen, Canterbury, Wolverhampton, Oxford and Nottingham. Casting for the tour is yet to be announced.
The National Theatre has also announced that War Horse will return to the venue.