Ciarán Hinds: 'If I could change one thing, I wouldn't have played the back end of a cow'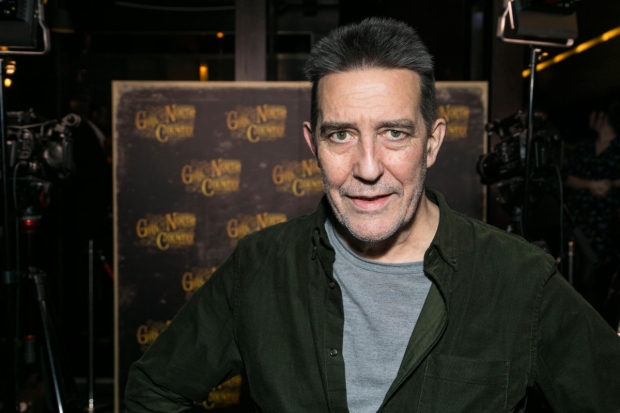 1. How would you describe Girl From the North Country in five words?
Fragments that tear your heart. I was going to say 'Fragments that tear at your heart' but you're only allowed five. Jesus, the rules are very strict here.
2. How would you describe your character, Nick Laine?
He is by nature a blunt man, and he's in a desperate situation but he has a tough heart that he uses to reach out to help people.
3. What do you enjoy the most about starring in this production?
Getting to work with Conor McPherson again. The first time we worked together was in The Seafarer on Broadway in 2007, and this is about the fifth time I've worked with him.
4. Do you enjoy working with a director-writer?
Conor has always directed and written when I've worked with him. A writer and director can tell you immediately what the writer means. He is completely open to any possible creativity you want to explore.
5. Did you jump at the chance to play Nick?
At one point I could have been playing different roles in it because we were talking as they were creating the piece. If I'm fortunate enough to be asked when Conor has something I'd drop anything.
6. Are you a Bob Dylan fan?
I was way back in the late '60s to early '70s, then I lost track of him when he went into his late '70s, '80s religious phase. The songs that were co-opted by the protest movement were extraordinary songs, they last.
7. Is it fair to say that you don't usually go for musicals?
I'll have you know I was in a film called The Phantom of the Opera and I was in Assassins at the Donmar when it first opened. But to be quite honest you are right, I'm not known for musicals. In Assassins I was the only person without a song – like this show.
8. What do you find hardest about performing in this show?
The music really holds you in Girl From the North Country but Nick has to focus on making the household work. So I need to put that chair there, put out a glass – the hard thing is to not lose yourself in the music.
9. What's your earliest memory in entertainment?
I have a vague memory of pantomimes in Belfast. There was a character called Buttons in Cinderella who threw sweets all over the audience. That was a long time ago, at the opera house, in the early-to-mid '60s.
10. What do you consider to be your big break?
When I started off I was very fortunate that there was a wonderful company at the Citizens Theatre in Glasgow when it was run by Robert David MacDonald which I worked for for about eight seasons. The people there gave me the support and confidence to take risks.
11. What would you have been if you hadn't become a performer?
I wanted to be a footballer, but if that hadn't happened, I would most likely have worked in social services.
12. What is it that draws you to acting?
It's the adventure that you go on. You never know where it will lead. Even if you think you do, you don't, you are always reaching somewhere into the unknown.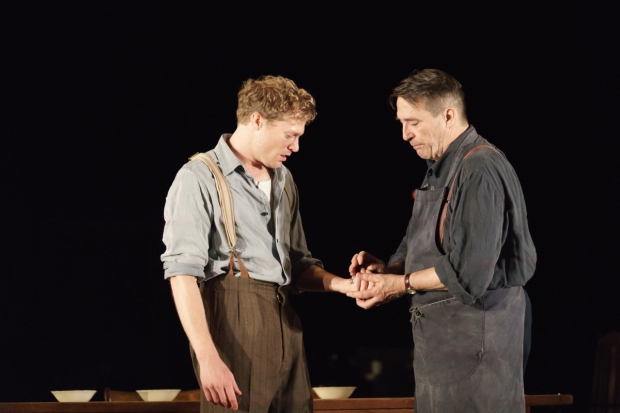 13. Had you always thought you would be an actor?
It was in my blood, my mother was an amateur actress and I did drama and school plays and Irish dancing and so there was something inherent within me.
14. Who are your idols?
Brian O'Driscoll. He's a rugby player who was an extraordinary captain of Ireland for ages. I'll leave it at that so nobody gets offended.
15. If you could go back in time and change one thing, what would it be?
Not to have been the back end of the pantomime horse, called Albert, at Glasgow Citizens. I should have been the front.
16. What have you seen onstage recently?
Glengarry Glen Ross which has a really terrific, wonderful company of actors. And I saw Heisenberg, which took me a while to get into, but I was taken by the absolute brilliance of the two performers and how they connected.
17. Do you miss working on Game of Thrones?
My filming happened in Iceland in the middle of December. It was minus 20 degrees. I didn't meet anybody bar Jon Snow (Kit Harington), Tormund (Kristofer Hivju), and Rose Leslie for a moment. I was only needed for three days every season, so I would just pop up, do stuff and disappear again so it wasn't really intrinsic in the work that I do.
18. So what do you do to unwind in your spare time?
Books, walking and red wine.
19. What would your dream role be?
I've been asked that question before – there isn't one. It's usually the story and the people you do it with, rather than the role.
20. What advice would you give to aspiring actors?
Work your socks off. It doesn't matter if you don't think it's in a particularly prime location, you just need to work. Work and work and things will happen and sometimes they won't but sometimes you're not in control of that anyway.
Girl From the North Country runs at the Noël Coward Theatre until 31 March.