All or Nothing extends West End run and transfers to Ambassadors Theatre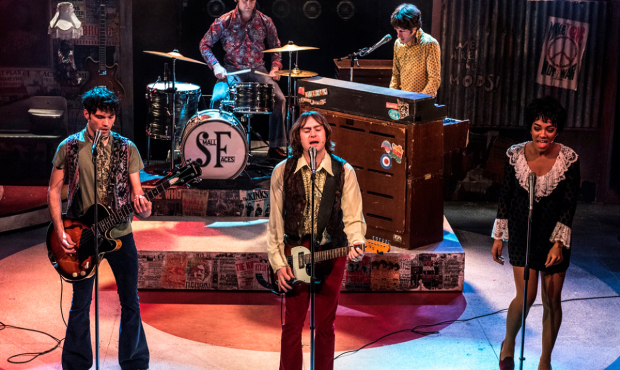 All or Nothing – The Mod Musical will transfer to the Ambassadors Theatre following the completion of its five-week run at the Arts Theatre.
The musical, with book by Carol Harrison (EastEnders) and music and lyrics by the Small Faces, tells the story of four young east London boys who form a band in the 1950s, only for their lives to be ruined by tragedy and exploitation. It includes classic numbers such as "Whatcha Gonna Do About It", "Tin Soldier", "Lazy Sunday", "Itchycoo Park" and "All or Nothing".
The show opened at the Arts Theatre this month, with a cast led by Harrison as Kay Marriott and Chris Simmons (The Bill) as Steve Marriott. The pair will return to their roles for the ten-week Ambassadors production, with full casting to be announced.
The production will have set design by Rebecca Brower, lighting design by Peter Small, sound design by Chris Drohan, choreography by Cameron Hall and musical supervision by Pat Davey.
A 29-track cast recording, as well as a 15-track blue vinyl LP have also been released for the production.
David Eldridge's Beginning is currently running at the Ambassadors, having transferred to the venue from the National Theatre.
All or Nothing runs at the Ambassadors Theatre from 28 March to 2 June. It runs at the Arts Theatre until 11 March.