Charity Wakefield to play Shakespeare in the Globe's Emilia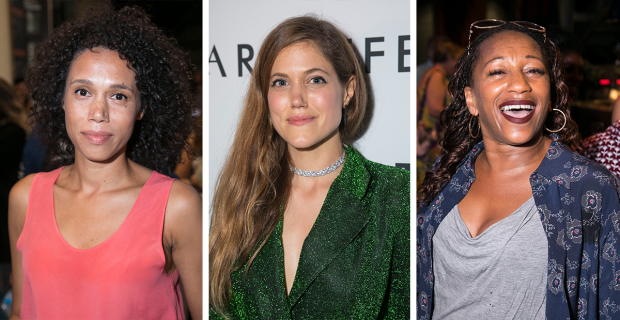 The all-female cast has been announced for Morgan Lloyd Malcolm's new play Emilia, directed by Nicole Charles.
The new play is based on the life of poet, mother and feminist Emilia Bassano, who many believe to be the inspiration for Shakespeare's "Dark Lady", as well as the character of Emilia in Othello, The Two Noble Kinsmen, The Winter's Tale and The Comedy of Errors. All of the above shows, except for The Comedy of Errors have featured in the Globe's summer season.
Cast in the show are Nadia Albina (Quiz) as Lady Katherine, Anna Andresen (The 39 Steps) as Mary Sidney, Shiloh Coke (Misty) as Lady Anne Clifford, Leah Harvey (Shakespeare Trilogy) as Emilia 1, Jenni Maitland (Guys and Dolls) as the Countess of Kent, Clare Perkins (Genesis Inc) as Emilia 3, Carolyn Pickles (Broadchurch) as Lord Henry Carey and Vinette Robinson (The A-Word) as Emilia 2.
Sophie Russell (The Prudes) will play Lord Thomas Howard, Sarah Seggari (Much Ado About Nothing) plays Lady Cordelia, Sophie Stone (Jubilee) plays Lady Margaret Clifford, Charity Wakefield (Wolf Hall) will portray William Shakespeare and Amanda Wilkin (The Grinning Man) will play Alphonso Lanier.
The production has design by Jo Scotcher with composition by Bill Barclay.