2019 Tonic Award winners include Company, Paula Garfield and Jude Kelly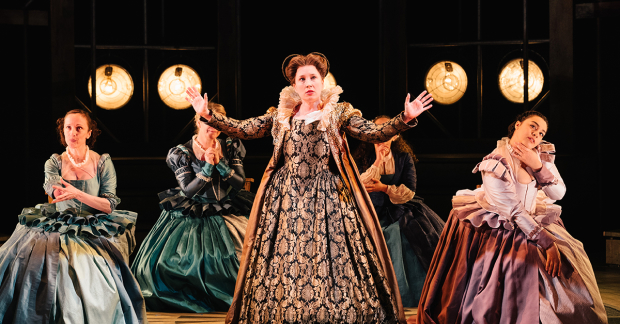 The winners of the third annual Tonic Awards have been revealed.
Recognising women across the theatre industry, the awards highlight game-changing work done by individuals, productions, projects and organisations up and down the country.
This year's recipients are Jude Kelly, for her leadership of the Southbank Centre, Julie's Bicycle founder and CEO Alison Tickell, for her commitment to increasing awareness around the performing arts' carbon footprint, Open Clasp Theatre Company for their work helping marginalised women engage with theatre and Deafinitely Theatre's artistic director Paula Garfield.
Also commended are the West End revival of Company for the ground-breaking nature of the production, Shakespeare's Globe's Emilia for bringing visibility to an artist, Emilia Bassano, obscured by history, the Susan Smith Blackburn Prize for the impact it has had on supporting women writers and Dance Umbrella, for shaping the landscape of modern and contemporary dance.
Tonic Theatre's director Lucy Kerbel said of the winners: "It is absolutely vital there is a platform to
celebrate the integral part women play in this industry and we couldn't be prouder that the Tonic
Awards return this year to recognise and champion the work of these women, both on and off stage.
"We've seen great strides forward for women in our industry and wider society over the last few years
and we hope to continue to support these positive changes."
Tonic Theatre was created in 2011 to support the theatre industry to achieve greater gender equality in workforces and repertoires. The awards are in their second year and celebrate women who are changing the face of our industry and organisations projects and productions that are redefining the role of women in the performing arts.
The awards will return in 2020.