Queer Contact back in Manchester, 6 February
Queer Contact is headed back to Manchester in February. As part of the Contact Theatre's ongoing commitment to diversity, Queer Contact develops work and presents events throughout the year, for the Lesbian, Gay, Bisexual & Transgender (LGBT) communities of Greater Manchester.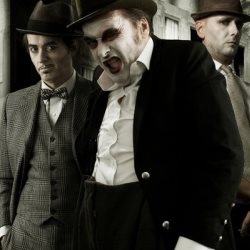 Contact has supported the development of new work by the likes of Amy Lamé, BadCheck Productions, Cheryl Martin, Chris Hoyle, DawN Crandell, Debs Gatenby, Dominic Berry, J.Fergus Evans, Joey Hateley, Mother's Ruin, Qasim Riza Shaheen.
Each February, as part of LGBT History Month, this programming converges in a week-long series of events featuring the best performance, music, spoken word, and theatre with local young people and performers interacting with the best UK and international talent.
Queer Contact 2014 will take place 6 – 15 February 2014 and will highlights will feature Opera North and The Tiger Lillies, Joey Arias, Jackie Kay, Craig Hill, The House of Suarez Vogue Ball, My Bad Sister, exhibitions from Pam Van-Damned and Ian Brooke,
Full listings can be found here.