New play Wonderland at Hampstead marks Miners' Strike anniversary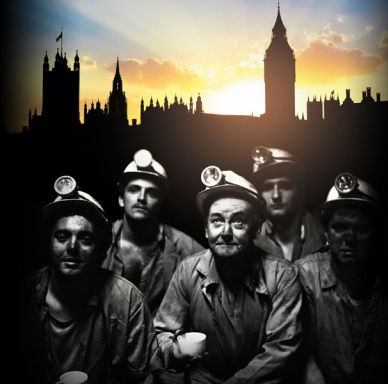 Beth Steel's new play marking the 30th anniversary of the 1984 Miners' Strike, will premiere at Hampstead Theatre in June.
According to the venue, the "epic" play, titled Wonderland, "presents the full sweep of the turbulent events that transformed the country – from the corridors of Westminster, to pitched battles with the police, to the coal faces of Nottinghamshire."
Directed by Edward Hall, artistic director of Hampstead, and designed by Ashley Martin David, it will run from 26 June to 26 July 2014 (previews from 20 June).
Lighting is by Peter Munford and sound by Matt McKenzie. Casting is still to be confirmed.
Wonderland, a finalist for The Susan Smith Blackburn Prize for Best New Play, is Steel's first major play to be produced on the London stage following her writing debut Ditch in the Old Vic Tunnels.
Currently at Hampstead, Ray Davies musical Sunny Afternoon begins previews today (14 April) and runs to 24 May.